The Perfect Pamper Session - 10 Top Tips
Hello lovelies! Hope you are all well!
A while back now, I asked on Twitter is anyone would be interested in seeing my guide to a pamper evening, and I've just got round to writing it up now.
From time to time, we all have those long, miserable days where we've been stressed, whether it be from work, school, college/uni or just general life problems. Now and again, I think its important to make ourselves feel better and give yourself a little pamper to perk us up! A little "me time" is definitely in order as a way to de-stress, relax and refresh ourselves.
I've devised my 10 tips for My Guide to The Perfect Pamper, so lets get started!
1. Run a Nice, Relaxing Hot Bath
This is probably the best way to relax and take a time out from life! With a few luxurious bath products, some gorgeous scented candles and some dimmed lights, this creates the perfect calm and relaxing atmosphere.
I love using the Radox Bubble Baths! They have some absolutely gorgeous scents and all help to make you feel calm and relaxed!
2. Remove your Make Up
Removing your make up after a long day is a must! This allows you to remove all the dirt and grime you skin has had to deal with and puts the day behind you. Its also important to cleanse and refresh your skin, and give it a little boost!
I generally remove my make up with the L'oreal Micellar Water and the L'oreal Cleansing & Perfecting Milk.
3. Use a Hair Mask
We all want soft, silky and healthy hair, and using hair masks is a great way to help achieve this. There are so many different hair masks on sale, each doing a different thing, each smelling differently and each specifically for certain hair types, so this is something that EVERYONE can do! Using a hair mask once or twice a week gives your hair a luxurious condition and helps make it healthier and stronger!
Hair Masks that I've been loving include the Naked Rescue Repairing Hair Treatment, Aussie 3 Minute Miracle and THIS ONE Hair Replenishment Mask.
4. Apply a Face Mask
I absolutely love using face masks! They help to improve the appearance and feeling on the skin and helps to remove all the dirt, impurities and extra oils. Again these come in all sorts of variations from gel masks to clay masks etc, all different scents and all different skin types.
I've been loving the Una Brennan Tea Flower Clay Mask and the Boots Botanics Ionic Clay Mask.
5. Cosy Loungewear
I think that cosy loungewear is a must for a pamper evening! We all want time to relax and de-stress, and some cosy pyjamas or a onesie is the perfect attire! These just allow you to be warm and comfortable and enjoy the evening ahead!
6. Paint your Nails
This is pretty much an optional step in a pamper session, but its one that can make you feel happy and make you feel good. Painting your nails can be quite time consuming, but when you have an evening to relax, this is the perfect task to carry out when wanting to relax and be calm!
7. Grab a Nice Drink
Enjoying one of your favourite drinks is the perfect way to relax and feel comforted! Whether it be a cheeky glass of wine, a warm drink or whatever tickles your fancy, having something you like is a great way to feel relaxed and is a perfect way to feel pampered.
8. Treat Yourself
Whether its doing some online shopping, ordering your favourite meal from the takeaway or indulging in your favourite food and drinks, treating yourself after a long and stressful day is the perfect way to make you feel better!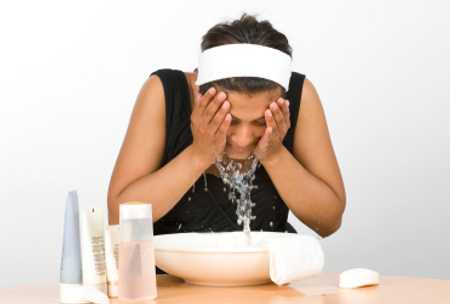 9. Skin Care Routine
Having a continuous skin care routine is the best way to keep your skin looking great and healthy! This is perfect for refreshing yourself and revitalising your skin. Maybe for a perfect pamper evening, try choosing a product you wouldn't normally use or buy, to give your skin that extra boost of hydration and moisture!
10. Cosy up in Bed
The best way to end a perfect pamper is to cosy up in a nice, freshly made, warm bed! This is by far the best way to feel relaxed, comfortable and to end the day. Whether you like to read a book, watch a film, write up a blog post or just generally browse the internet, this allows you to settle down and create a nice atmosphere ready to sleep. Maybe lighting a few scented candles, having some comfy cushions and a super soft blanket throw is the perfect way to feel cosy and warm!
So these are my Top 10 tips to the perfect pamper evening! Obviously these don't all have to be used when you need a little pick-me-up, but including a few of these after a long, stressful day is the perfect way to make you feel better and to cheer yourself up!
What are your tips to the perfect pamper evening? What products do you use when pampering yourself?
Have you checked out my blogger of the month "A Simple Melody"?
** All images used are from Google.co.uk/not my own photography