Top Reasons Why You Should Visit Mykonos, Greece This Year
AD| One of the most popular holiday destinations to go to is Greece and this is no surprise with the amount of fun and entertaining things you can do when you visit this island. Greece is a popular holiday destination as there are so many islands to visit and there is something for all the family to enjoy when you go to Greece. I recently visited the island of Zakynthos, and absolutely fell in love with it.
One of the popular islands to visit in Greece is Mykonos and, it's definitely an island that I want to take a trip to, and in this article, I will discuss the reasons why you should visit Mykonos this year. If you are interested and you would like to find out more, keep reading for further information.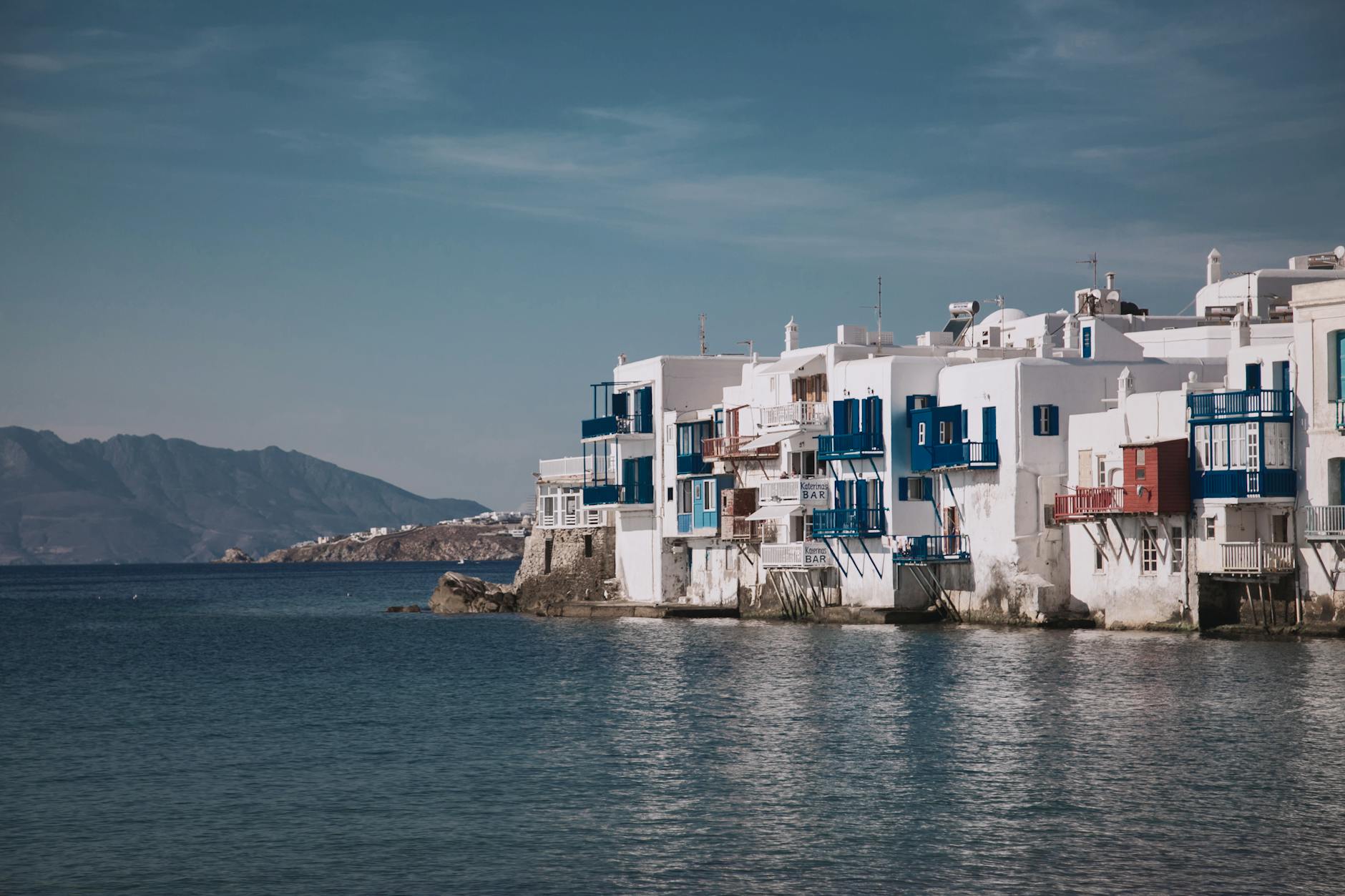 Historical Sites to See
One of the reasons that many people travel to Greece is to get a chance to look around and enjoy the history. In Mykonos, there are many museums and places that you can visit around the island to learn some new information and see the historical sites for yourself.
Villas
When you travel to Mykonos, there some stunning hotels that you can go to, however, if you are looking for something different then you can go and stay in a villa. There are many different villas in Mykonos, Greece to choose from that are suitable for big or small families and can be found in many locations around the island either close to the beach, closer to the town or near the mountains. The website Loyal Villas Luxury has some beautiful options that are worth taking a look at.
Beautiful Beaches
In Mykonos, there are many beautiful beaches to visit with gorgeous white sand and crystal clear waters. You can have a look around the beach and walk to the shop or sunbathe and enjoy spending time with family. When you are at the beach you can also pay to go on boat trips around the island and enjoy some beautiful scenery. Platys Gialos, Psarou, Elia are some of the best beaches in Mykonos to visit.
Nightlife
In Greece, there are many different islands and they are more suited to different people depending on the type of holiday you want to go on. For example, there are places in Greece that are more suited to couples and families, whereas there are some places that are suited for younger people and people looking for some great nightlife. On the Greek island Mykonos, you can enjoy some brilliant nightlife with many different bars and clubs to go to across the island.
Overall, there are many different reasons why you should visit Mykonos this summer and in this article, we discussed some of the reasons why. If you are haven't booked your summer holiday yet then have a read over this article to find out why you should head to Mykonos this year. Whether you want to sunbathe on one of the stunning beaches and relax or hit up the bars and clubs – Mykonos will be perfect. Book your trip today and you will not regret visiting this wonderful island.
Have you been to Mykonos before? What other islands in Greece would you like to visit?