Tips For Creating Your Dream Garden on a Low Budget
AD| The most important decision when beginning to create and make your dream garden a reality, is simply deciding what type of theme/layout
you would like to create in the
space that you have. Gardens coming in all shapes and sizes depending on where you live and what type of property you own, so it's definitely important to think ahead and plan what you want to ensure it fits nicely.
Essentially, your garden is an outdoor extension of
your home
, it's the area of the house you would spend the most time in during the warmer months of the year, so you'll want to make it as
aesthetically
pleasing and welcoming as possible. This doesn't have to prove costly, as there are a number of tips to take into consideration, for your dream garden to be created on a low budget. When you do your research and plan things well, you can figure out your layout/design, find building materials suitable for your budget, and ultimately have your dream garden exactly how you want it.
With the resources out there today, you don't always need to hire professionals and many gardening jobs can be done by yourself. Looking online for help and tutorials is a great place to start if you're ever unsure about certain tasks. You'll be able to learn new skills, and feel a sense of accomplishment when you can finally look at your finished garden, and feel extremely proud that you were part of the successful process.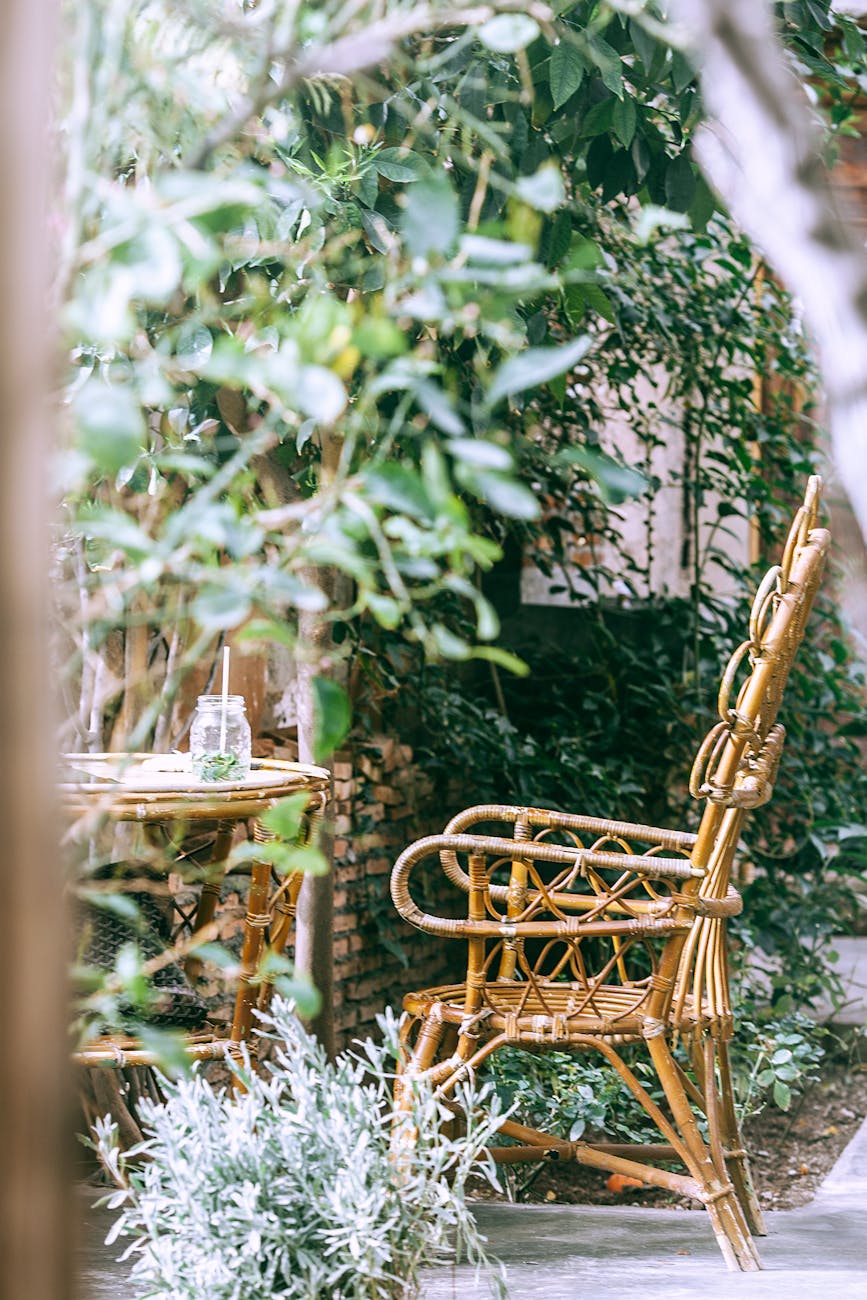 Search for Inspiration
Before designing your
garden
, looking for ideas and inspiration is something that can really help open your eyes to a variety of themes, styles and layouts that you could potentially bring to your own back garden. There's so many possibilities for what kind of atmosphere you want to create in your dream garden, it can be a real struggle to know exactly what you want. However, there is so many places you can seek inspiration from, and some of them are even free or just require internet access. Pinterest and Instagram are both great online resources when it comes to finding inspiration for certain tasks. You simply type in what you want to look at, and thousands of results come up. Another place to find inspiration is by exploring the area around you. Have a look at neighbours front gardens, have a walk around a
local area or even visiting parks. There's so much variety in the environment that it will definitely help you narrow down your design inspiration for your dream garden.
Measure Up and Plan Your Layout
Having a rough layout guide and taking measurements of your garden area are definitely ideal methods of beginning to create your dream garden. This allows you to understand what space you have to work with and also to be able to visualise on paper what elements you could bring to your dream garden before starting any work. You will also be able to come up with multiple drawn plans, helping you to try out different design/layout options before you commit to the final design. You could hire professionals for this, but keep the costs low by doing it yourself. All you need is a tape measure, some pens and paper and you're good to go.
Consider Adding Multiple Textures
Creating your dream garden space doesn't just have to be a grassed area and nothing else. Consider adding multiple textures and materials to create a dynamic atmosphere and interesting look. Adding things like grass, gravel, concrete slabs and wooden patio areas help to add texture and create interest in your outdoor space. With your outdoor space more inviting and exciting, you're bound to want to spend more time outside and admire your handy work.
Adding greenery, shrubs and flowers to your garden is the perfect way to inject some colour, texture and life into your outdoor area. This helps make your outdoor space that little bit more colourful, inviting and appealing. It's also a key visual element when planning your garden set up, and you should pick the right plants that you feel will be suitable, manageable and maintainable for your lifestyle.
Things to consider whilst deciding on the plants you would like to use include the area where you live, the weather conditions and the amount of space you have.
Create Seating Areas
Don't forget to create a space to enjoy your efforts. Having somewhere comfortable and welcoming to spend your time in the garden is an essential must have, and something that can be made quite affordable when on a budget. A patio or concreted area is a perfect set up for your garden furniture and a lovely place to relax and look out across your beautiful garden. Choosing a professional
domestic concrete supplier
might be a great idea for this, as they will offer you the best pricing quotes and use high quality materials to ensure longevity of your building works.
Paint Outdoor Buildings and Fences
Finally, if you're garden is in need of a freshen up, adding a splash of paint to garages, sheds, and fences could just be the answer to all your dream garden needs. By doing this, you can really liven up your outdoor space and give it that TLC it really needs. These outdoor buildings could be the main focal areas of your garden, so it's important to keep them in good condition and well looked after. Paint can be found very affordably at any DIY or home store, and it might be just what you need to make your outdoor garden space go from 0 to 100.
What features would your dream garden have? What low budget tips have you used?