3 Health Benefits of Eating Yogurt + Probio7 Life Yogurt Maker Review
AD – GIFTED | Do you enjoy eating yogurt? Did you know it has good health benefits?
Yogurt is an extremely popular dairy product that is simply made by the bacterial fermentation of milk. Consuming fermented foods on a regular basis has been shown to support good gut health. One of the ways to do this is to consume live yogurt.
Yogurt can also be made from a variety of types of milk to suit any dietary needs you may have, including having milk allergies, being lactose intolerant or leading a plant-based diet.
However, regardless of its form, i
t's incredibly good for your health, it's very nutritious, and consuming it on a regular basis may boost your overall health. Here are 3 health benefits of eating yogurt, as well as a look at the Probio7 Life Yogurt Maker.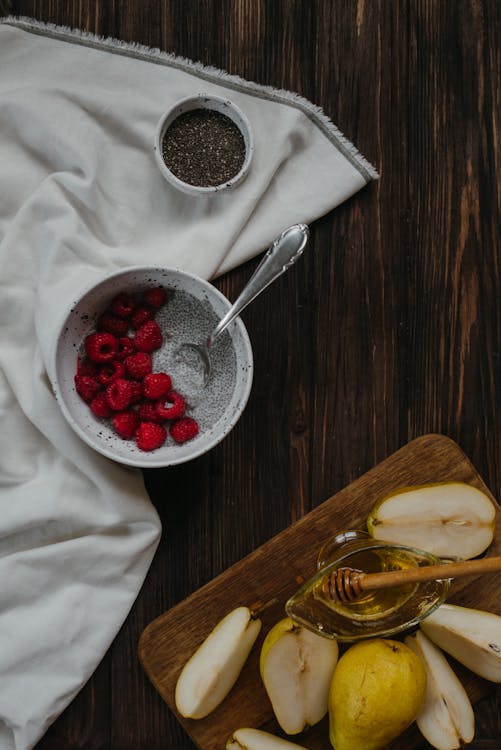 Good For Bones
The health of our bones comes down to use having a balanced diet, and consuming enough vitamins, minerals and nutrients. The most important for bones being both calcium, and vitamin D. Calcium is an essential mineral for the development and maintenance of healthy bones and teeth. It is also essential for blood clotting, wound healing, and maintaining normal blood pressure.
Helps With Weight Loss
Including low-fat yogurt in your diet can be a smart source of protein for those looking to lose weight, as it has the potential to keep you full for a significant amount of time. Yogurt is such a versatile food product, as you can enjoy it any time of the day, including for breakfast, lunch, dinner, or even just as a snack. Whether you serve your yogurt with fruit and granola, on tops of curries or chilli con carne, or even just eaten alone, yogurt is a great staple food to include and consume in your diet regularly.
Immune Booster
Some yogurts will contain probiotics, which may help to boost your immune system by helping restore the balance of bacteria in your gut. Probiotics are a type of healthy bacteria that benefit the gut, and helps to keep the intestines healthy. They are used to helping regulate the digestive system and improve any digestive issues such as trapped wind, diarrhoea, constipation, and bloating.
_______________________________________________________
Testing The Probio7 Life Yogurt Making Kit
For those looking to support gut health through diet, the
Probio7 Life Yogurt Maker
might just be your new best friend. As one of the UK's most trusted friendly bacteria supplement brands, the kit contains Probio7's high-quality Happy Gut bacteria to add to your daily yogurt, ensuring that each serving delivers 6 billion friendly bacteria from 3 well-researched strains, selected specifically to support your gut health.
The
Probio7 Life Yogurt Making Kit
comes with everything you need to get started straight away, including 1x Machine, 8x 125ml ceramic pots, 2x 250ml ceramic pots, 1x Greek strainer and 1 x Recipe Booklet.
Getting started with the Probio7 Life Yogurt Maker is super simple, and your yogurt can be made in just 3 simple steps;
1. Add 1L of Jersey UHT milk and 1 sachet of Probio7 Happy Gut to your glass mixing bottle. Add the lid, shake it up and transfer evenly to your ceramic pots.
2. Add 400ml of water to your Probio7 Life machine, add your pots. Add the lids to your pots and then close the machine lid.
3. Select the yogurt making function on the machine, and you're all set! In 8 hours, your yogurt will be ready.
By using Jersey milk, this helps to make the creamiest and thick yogurt, it's simply delicious. As well as this, Jersey milk is rich in calcium, a good source of protein and contains vitamin B2 and B12. Jersey milk also contains a relatively large amount of protein – about 20% more than regular milk. The milk is also predominately A2 protein, which is easier to digest.
If you want to add a twist to your yogurts, you can also add flavourings to them, to change your plain yogurt into something special. Your chosen flavourings just need to be added into your ceramic pots just before you put the lids on, and have given them a good stir. The possibilities for this step are endless, whether you decide on honey, fruit purées or jams, there will definitely be a flavour to suit everyone, and I would definitely recommend if you want to make your own yogurt from the comfort of your home!
"Additive-free yogurt with 6 billion clinically researched bacteria, proven to reach the gut alive in every serving. Plus nutritionally superior Jersey milk, making it good for your gut!"
Have you heard of Probio7? What are your favourite flavours of yogurt?