Best Destinations For A City Break in Europe
When it comes to travel, I've never really travelled long-haul, 4-5 hour flights is the longest I've ever been on and I've always stuck close-ish to home. It's always been something on my 'bucket list' to visit every single country in Europe. Europe is home to a huge 50 countries; a few of those whose territory is considered to be in both Europe and Asia.
Each country offers something new as there's such a variety of culture, traditions, cuisines and history, which is what makes Europe such an exciting and interesting place to explore. I've got some pretty exciting and beautiful cities on my bucket list
and I'm hoping that 2019 ticks off a few of those for me.
Istanbul, Turkey
A city full of culture where East meets West, Istanbul connects Asia with Europe. Istanbul is the most developed and largest city of Turkey that offers such
stunning scenery and rich historic legacy,
it would be such a fantastic city to explore. I'd also love to visit the Spice Bazaar as this is where you'll find everything imaginable, and me being a foodie, this would be an absolute dream. And of course a trip to Istanbul wouldn't be complete without a Bosphorus cruise to take in the amazing views of the city.
Berlin, Germany
Berlin is a modern city full of culture and history. Packed with a long history and a very trendy contemporary art scene, there are countless things to do in Berlin. There's a diverse mix of sights, with the
Brandenburg Gate, Berlin Zoo, the Holocaust Memorial, the Reichstag, the Berlin Wall and East Side Gallery and Checkpoint Charlie to name just a few. It's definitely a city not to be missed off your list.
Budapest, Hungary
With a rich history, stunning skyline and exciting nightlife, Budapest is a great destination to suit all travel tastes. The city is full of architecture, famous for its Art Nouveau, as well as plenty of Gothic, Renaissance, Classicist and Baroque structures across the city. If you need somewhere to relax, Budapest is filled with beautiful thermal baths, all with healing properties and stunning architecture that cannot be missed. From St Stephen's Basilica, to the Chain Bridge and the Hungarian Parliament Building, these are some of the sights that I definitely want to see. To me, Budapest is one Instagrammable city that I cannot wait to see for myself.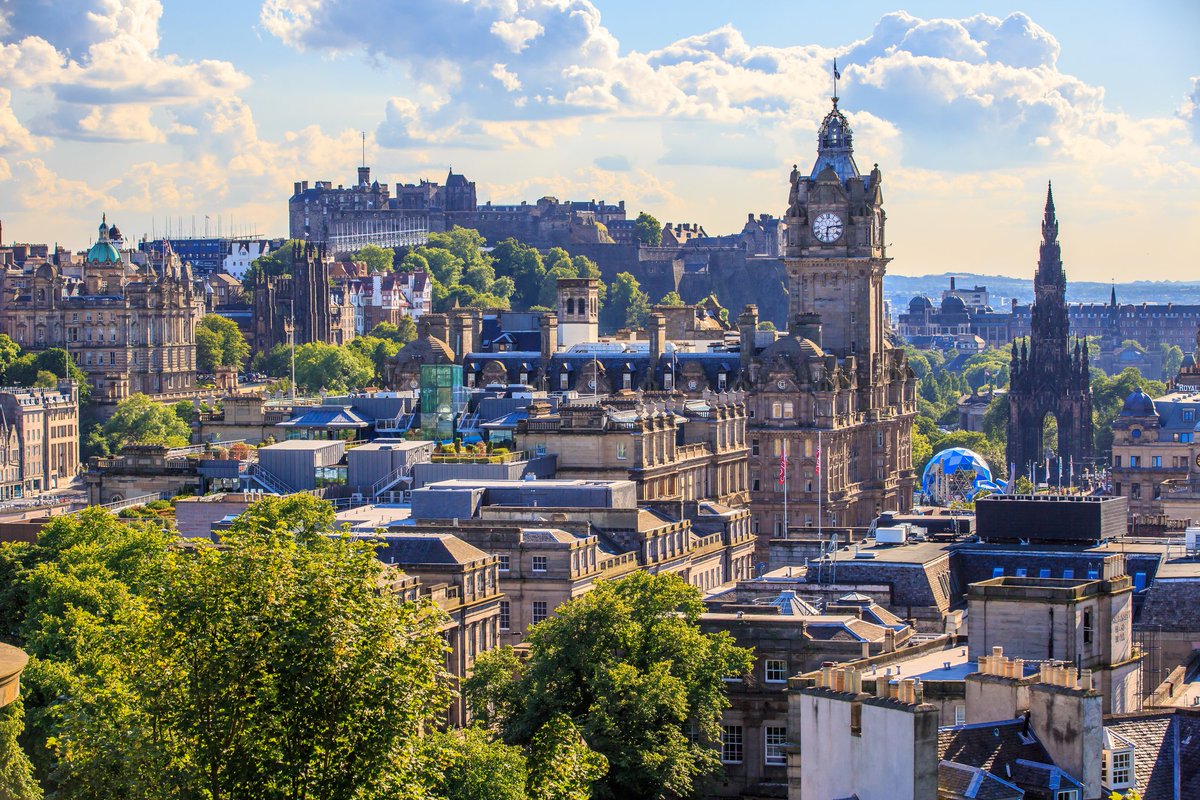 Edinburgh, Scotland
I'm sure this one is a bit of a shock as it wouldn't be something for everyone, but Edinburgh is a beautiful city with a fusion of architecture, shopping and dining. The iconic and main attraction of
Edinburgh Castle has to be the highlight of the city for me. It's architecture and history is so captivating and exciting, I would definitely need to visit. C
limbing up the Calton Hill and Arthur's Seat would also be on my to-do list to take in the
amazing view over Edinburgh and its surroundings areas. A trip to Edinburgh would also need you to walk The Royal Mile, one of the most touristy places of the city, located in the old town.
Barcelona, Spain
I've previously visited Calella, but for me, Barcelona has everything you need for the perfect city break. Full of culture, leisure, sport, shopping and nightlife, there's definitely something for everyone here and every type of holiday you would like. It also boasts a mild climate all year round making it the perfect place to visit whenever you're free. Located on the coast, there are miles of beaches which makes Barcelona perfect for a sun, sea and sand getaway! Spanish cuisine is to die for and I love the famous dishes of tapas, where you can pick and choose small dishes, allowing you to taste absolutely everything, which you should not miss! Places of interest for me are the
Sagrada Familia,
Park Güell and FC Barcelonas
Camp Nou.
Athens, Greece
Athens is an ancient city full of history and wonder, and the birthplace of philosophy and democracy, and is one of the oldest cities on earth. Attractions wise, The Acropolis is an ancient site in the Western world definitely worth a visit, along with the Parthenon, it stands over Athens giving you breath-taking 360 degree views of the city. If you read my Zakynthos post, you'll know that I absolutely love Greek food and that alone is reason enough to plan a city break to Athens. The list of mouth-watering Greek dishes is endless, from Souvlakis to Moussakas, and Tszaziki and fresh Greek Salads, you'll be spoilt for choice. AS well as super trendy rooftop bars and a huge coffee culture, Athens is a thriving city that is perfect for a city break.
Prague, Czech Republic
Located in the heart of Europe, Prague is another city full of history and culture. Nicknamed City of a Hundred Spires, Prague's skyline is pretty epic, filled with picturesque views, it would be any Instagrammers photo heaven. I'm eager to snap away! Walking tours seem quite popular and I think it's definitely a smart way to guide yourself around a new city, learn some history, and come across some of the main attractions. With
Prague Castle and
Charles Bridge being
some top tourist attractions I'd like to explore to
appreciate the diversity of the city's architecture.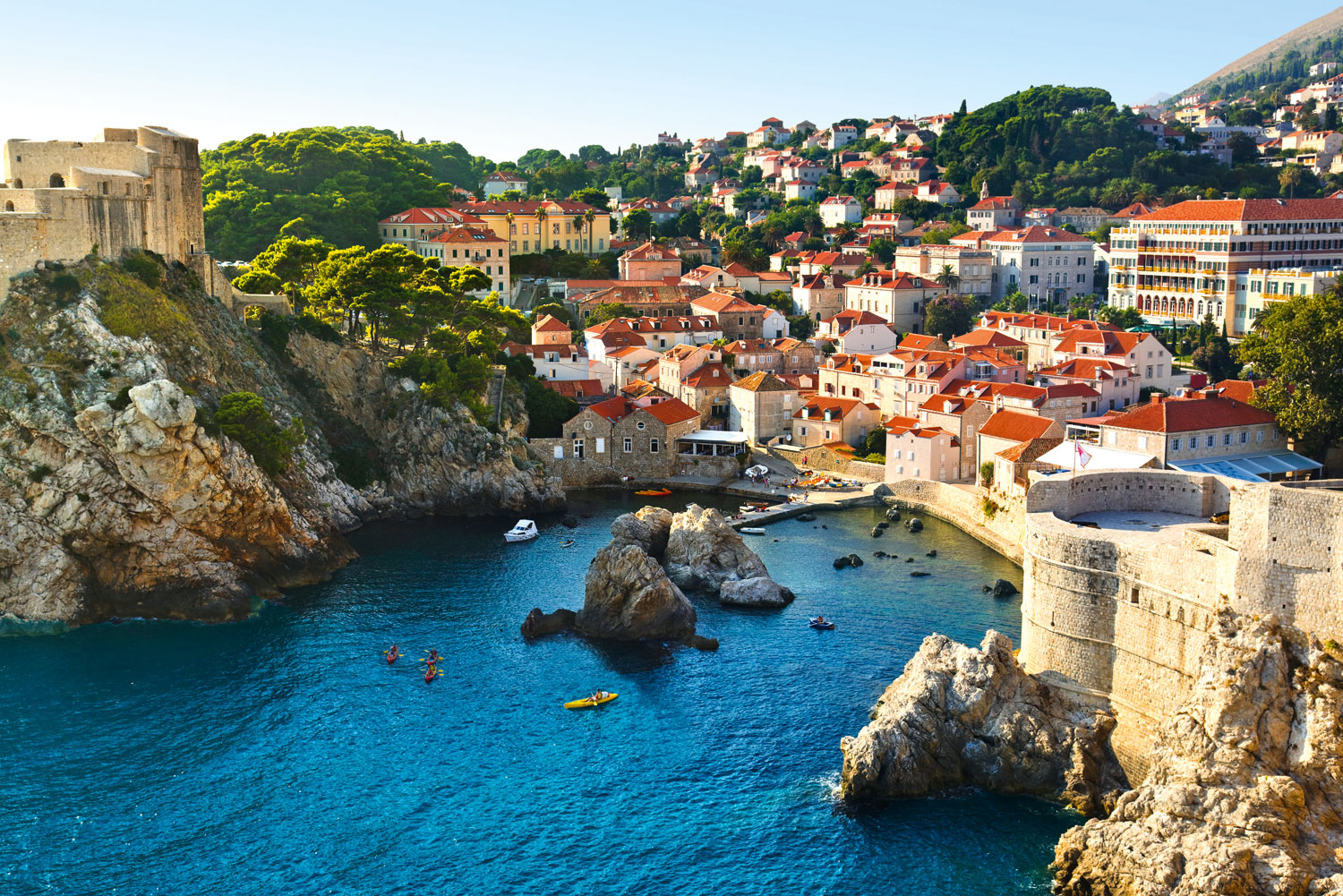 Dubrovnik, Croatia
Referred to as 'the pearl of the Adriatic', and located in the middle of the Dalmatian Coast,
Dubrovnik has been somewhere I have wanted to go for years. It's a place full of history and beauty. Walking around the old town would be like stepping straight back into the past, with stunning architecture and learning all the history from the medieval era.
Croatian cuisine features grilled or barbecued fish and seafood, which I absolutely love and could eat everyday. A
long with the picturesque views and beautiful weather, Dubrovnik is a truly amazing travel destination that I can't wait to explore.
Where would your perfect European city break destination be? Have you visited any of the cities I have included in my round-up?