4 Benefits of Switching to Oat Milk + Happi Free From Product Reviews
AD - GIFTED| You may be wondering... is oat milk good for you? What benefits does this non-dairy alternative to cow's milk have? Well, let's take a look!
The plant-based milk industry is growing steadily at the majority of UK supermarkets, as more and more people start to change their diet and lifestyle habits or adopt a predominantly vegetarian or vegan/
plant-based
diet. There's such a huge variety of types of dairy-free milk alternatives on the market, including oat, almond, coconut and soy, to name a few.
One of the more popular plant-based milk options is out of the above list is oat milk - possibly due to its sustainability and lower environmental impact.
I've recently begun switching to using oat milk as a replacement to cow's milk. I haven't completely converted to using plant-based milk, but 9 times out of 10, I'm using oat milk in my tea, coffee and cereal.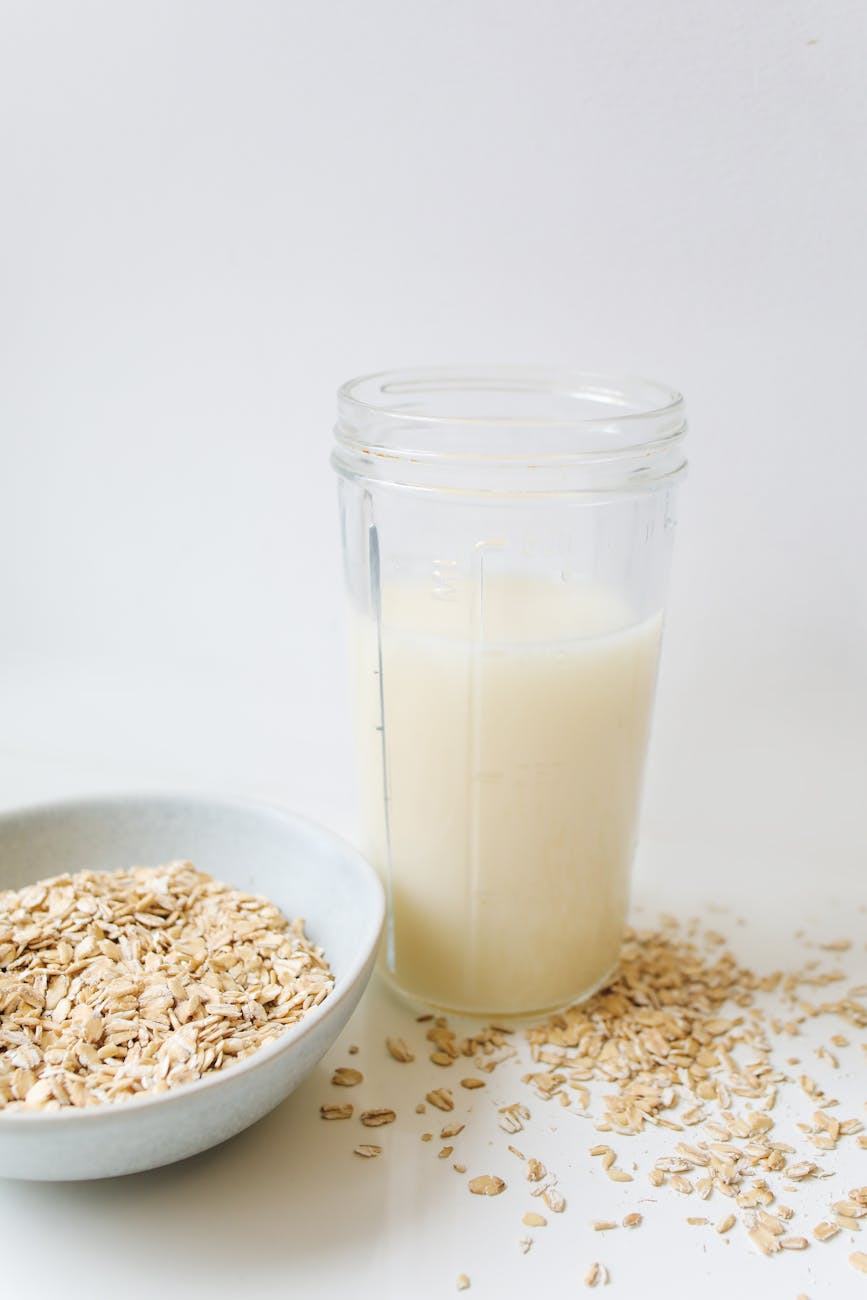 Consuming oat milk is a great option for those with special dietary requirements or allergies.
This includes those following a Vegan or plant-based diet, those who are lactose intolerant, soy or nut-free, those suffering with gastroenterological conditions or those just looking to opt for dairy-free products in their diet. Oat milk is essentially created from a mixture of whole grain oats and water blended together, then strained to leave the pulp mixture behind.
Oat milk can be a good source of vitamins and minerals, including calcium. Many manufacturers of oat milk products often fortify it with "B" vitamins, such as vitamin B12. As well as "B" vitamins, oat milk bought from the supermarkets are usually enriched with iron, thiamin, folate, magnesium, phosphorus, riboflavin, zinc, fibre and copper. Oat milk is a great source of iron for those following a plat-based, vegan or vegetarian diet, who may miss out on other sources of iron which are typically found in red meats and fish.
Oat milk is typically enriched and fortified with calcium and vitamin D — both of which can benefit your bone health. Calcium is a mineral found in a variety of foods and drinks, playing an essential role in maintaining strong and healthy bones and carrying out many important bodily functions.
Compared to other types of plant-based milks, oat milk typically has a slightly more protein and fibre included. The high levels of both protein and fibre found in oat milk helps to fill you up quicker and ensures you feeling fuller for longer. Incorporating this plant-based milk into your diet can help improve your appetite control and promote weight loss for those looking to lead a healthier lifestyle. As well as this, oat milk typically contains a soluble fibre -
beta-glucan, which is necessary to
maintain healthy cholesterol levels.
___________________________________________________________
Introducing Happi Free From
I was recently gifted some products from the team at Happi Free From, to help me on my journey from transitioning from dairy milk to a plant-based version, this being oat milk. They offer a range of allergen-free oat milk chocolate that tastes great; is lower in sugar than other leading milk chocolate brands; and is sustainably sourced and packaged.
The brand message Happi follow is so eco-friendly, sustainable and ethical, it's definitely helping to change the planet for the better.
The Happi oat drinks I received come in both a strawberry and chocolate flavour. These drinks are great sources of vitamins A, B6, B9, B12, C and D, which all contribute to the normal function of your body and immune system. Both flavours of the oat milk drink were so fresh and tasty, but the chocolate drink was undoubtedly my favourite. For me, this was the most versatile flavour as I was able to drink it by itself, use it in cereal or even to give my porridge that chocolate taste. Not only does it taste good, it also has so many nutritional health benefits and contains a long list of vitamins and minerals your body needs on a daily basis, what's not to love?
Also included in my parcel was Happi Family Bundle pack. This was a great surprise and something I couldn't wait to get stuck into! This bundle consisted of 4 bars of vegan friendly, sustainable and ethically sources chocolate bars in a variety of flavours -
plain milk chocolate, c
acao nibs crunch, o
range and s
alted caramel. I was really
excited about this chocolate as I haven't really tried many non-dairy varieties, but overall it did not disappoint! My favourite flavour was definitely the salted caramel!
Overall, I was extremely impressed with the Happi products I was kindly sent. It allowed me to try some new products that are suitable for my attempt at transitioning from dairy cows milk to a plant-based alternative, and left me finding some delicious non-dairy products. I also really like the branding and packaging that Happi use. So colourful, vibrant and eye-catching, it certainly draws you in and makes you want to find out more!
Have you heard of Happi oat milk products before? What plant-based milk alternatives do you enjoy?