5 Reasons You Need Silk Pyjamas in Your Wardrobe
AD - GIFTED| Looking to invest in some silk pyjamas but unsure of the benefits?
We
spend around one third of our lifetime sleeping and b
ecause sleep is so important for our health, you shouldn't deprive yourself of it. Not only should we invest in a comfortable and supportive bed, with good pillows and a mattress, but we should also be careful of the types of pyjamas and nightwear we wear. For those looking for a good night's sleep, silk pyjamas
are a preferred choice for many reasons. Here are 5
reasons you need silk pyjamas in your wardrobe ASAP.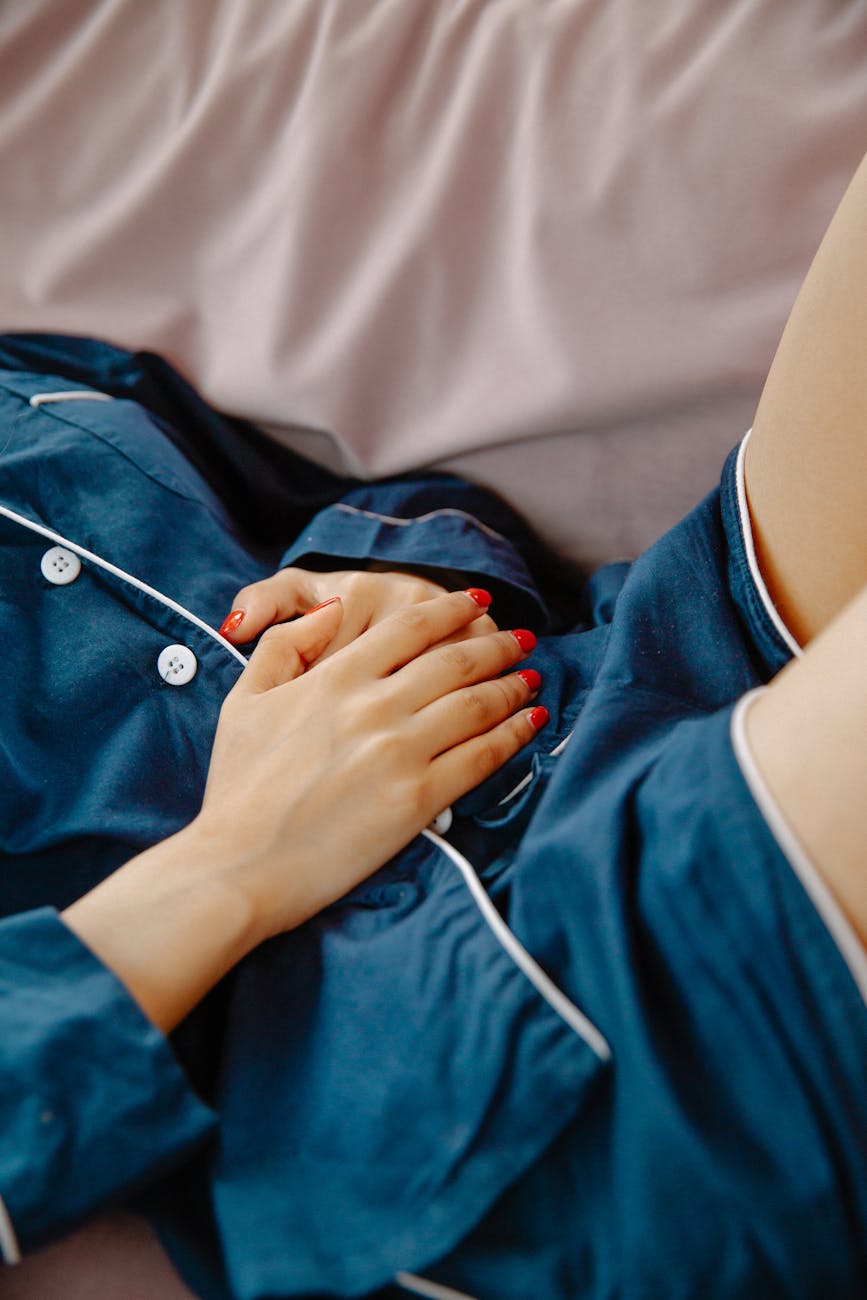 Silk pyjamas are a good nightwear choice all year round. Silk helps to keep you cool in the summer and warm in the winter, helping you to achieve a better quality and more comfortable night's sleep. Silk pyjamas also helps to provide a constant body temperature whilst sleeping, to ensure you aren't constantly tossing and turning when you begin feeling too hot or too cold.
By choosing
silk shirt pyjamas,
it can h
elp to keep your skin cool and comfortable, all night long. Silk is a natural fibre that's extremely soft and smooth.
By wearing silk pyjamas, you're allowing your skin to breathe and feel calm.
As silk is a hypoallergenic fabric, silk pyjamas help to resist allergens that may be found in pyjamas made of other materials such as cotton.
Silk pyjamas are
a luxury, affordable style
of nightwear that is preferred by a number of people. This style of nightwear is widely available in a number of high street or online stores, making it easily accessible for everyone.
With certain fabrics used to make pyjamas
, there can some irritation and can leave the skin feeling sore, especially those suffering with sensitive skin. Silk pyjamas are a great choice for all as the
soft and smooth texture of the material will leave your skin feeling happy and will reduce any skin irritation.
Finally, silk pyjamas are a good option for all, including young children, as they have fire-retardant properties - making them extremely safe and practical to wear to bed. In case of any fires or hazards during the night, silk simply burns straight into ash, making it a safer choice of fabrics to wear at night, as it will not stick to the skin in contact with fire or heat.
___________________________________________
Introducing IDentity Lingerie
If you're looking for some gorgeous silk pyjamas
- maybe something very similar to Victoria's Secret but better,
look no further! IDentity Lingerie are a s
mall family-run brand from Lincolnshire in the UK, offering a wide selection of environmentally friendly, ethical and handmade nightwear and good quality lingerie, made with sustainable materials.
"Our purpose is to create stylish ethically made nightwear and lingerie for all body types. Having years of experience allows us to craft high-quality products with an impeccable stitch, a perfect design and the best materials. With so much attention to detail put into our products, they tend to last much longer and have a more comfortable fit."
The first set I chose from the website was the Japanese Silk Navy Short Pyjamas. These are a stylish silk pyjama set featuring a short sleeve shirt and matching shorts - a perfect option for the warmer months of the year. This pyjamas set is a beautiful rich navy blue colour with contrast white piping/buttons - the colour is simply stunning. I really like that the silk shirt has a slight oversized fit and just hangs nicely on the upper body. The shorts can be worn both high-or low waisted, depending on your preferred fit.
The second set I chose was the Japanese Silk Green Long Pyjamas. This is again another stylish pyjama set featuring a long sleeve shirt and matching trousers - a perfect option for the cooler months of the year.
This pyjamas set is a beautiful deep forest green colour with contrast cream piping/buttons. The long pyjamas set is perfect for those nights where it is a little bit colder and you want to feel warm and cosy. The long sleeve shirt is the perfect fit - no one likes to wear tight tops to sleep! The pyjamas trousers are a super flowy, slightly wide-leg fit which makes them super comfortable and loose on the body.
Both of these pyjamas sets are in absolutely stunning colours, which I think would suit pretty much all skin tones. However, if navy or green aren't your preferred colour choices, these silk pyjama sets are also a
vailable in a number of other colours, including black, blush pink, gold, navy, white, green and purple.
Do you like to wear silk pyjamas? Have you heard of
IDentity Lingerie?