5 Beauty Products You Need In Your Spring Skincare Routine
AD – GIFTED | Do you need some skincare routine inspiration? Are you stuck on what products you should be using during the warmer weather?
With the warmer springtime weather on the way, why not take advantage of the changing seasons, and start to switch up your skin routine now?
During spring, our skin will typically require much lighter and more hydrating products, to help banish breakouts and keep our skin glowing.
If your skin has lost its glow over the colder, winter months, it's probably time to spring-clean your skincare stash, and slowly introduce some new, lighter skincare products to restore your radiant glow. If you're struggling for inspiration and require some advice, here are 5 beauty products you require in your spring skincare routine today!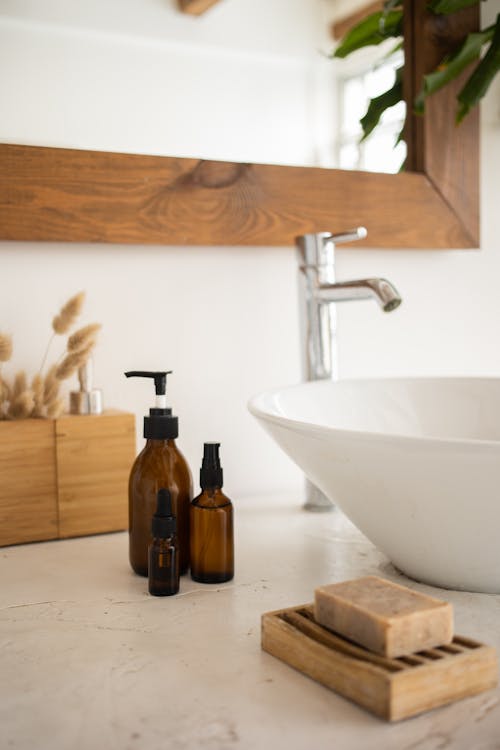 Now that the weather is gradually getting warmer, it's advisable to start incorporating an SPF or sunscreen product into your daily routine. By applying targeted treatments to your skin on a daily basis, you are preventing any harmful effects of sun exposure. As well as this, you are preventing any risk of skin cancer, sunburn, avoiding inflammation of the skin, and also preventing early signs of wrinkles.
If you aren't aware of or even using overnight exfoliating facial peels, what are you even doing? Overnight facial peels are a great way of getting your skin refreshed and nourished overnight, without any fuss. The way o
vernight peels work is by gently exfoliating the top layer of your skin, and loosening them to help achieve a more radiant complexion – goodbye dull skin! Another benefit of using overnight peels in your spring skincare routine is that they can help to
reduce fine lines, wrinkles and pigmentation, whilst smoothing the skin's texture for a smoother and plumper appearance.
One product I've been reaching for is the
Decleor Green Mandarin Overnight Bi-Phase Peel. A skincare product
blended with a mixture of Green Mandarin Essential Oils, Glycolic Acid and soothing Botanical Oils, that help to resurface your skin leaving you smoother, revitalised and glowing. Another great feature of this Decleor skincare product is that it is enriched with strong anti-oxidant compounds, to protect the skin and to prevent skin ageing.
In order to achieve healthy spring skin, you should definitely consider swapping out your heavy, thick creams for a much lighter daily moisturiser.
It's absolutely important to put down your heavier moisturisers these could end up clogging your pores and welcoming breakouts. Depending on your skin type, using a l
ightweight moisturiser will typically provide enough moisture for the skin, as the warmer weather brings in higher moisture levels in the air, making it less harsh and drying on the skin.



If you're looking to banish that dull, winter skin, exfoliating scrubs are going to be your best friend. There are a number of benefits from using exfoliating scrubs in your skincare. These include; promoting a more radiant, glowing complexion, helps moisturisers absorb and work more effectively, prepares the skin for make-up, helps unclog pores, has anti-ageing properties, and helps even out skin tone and texture.




One product I've been reaching for is the
Decleor Green Mandarin Exfoliating 2 in 1 Scrub Mask. Being a 2 in 1 product, it can be used in different ways to help achieve your spring skin goals, as it is
infused with essential and botanical oils to maximise skin brightness, radiance, and texture.
Firstly, you can u
se this Decleor product as a simple face mask, or secondly, a
s a facial scrub to remove any dead skin and leave your complexion instantly glowy.
Vitamin C is an extremely powerful in skincare, and acts as an antioxidant for skin. Using this product on a regular basis comes with a number of benefits that can help transform your complexion. Vitamin C enriched products can help to brighten, revitalise and detoxify your skin – exactly what you need to combat your winter skin, meaning plumper and smoother skin for the warmer months ahead.
A simple product switch us in your spring skincare is easier than it seems. By simply tweaking your current skin routine slightly, and reaching for lighter products, your skin will be ready for the new season ahead, and you'll redeem your skin glow.
What products are in your current skincare routine? Have you used Decleor products before?