6 Women's Must- Have Shoes For Your Spring/Summer Wardrobe
AD| Are you looking to update and refresh your shoe collection, ready for the spring/summer season ahead? Are you unsure what style of footwear you should be investing in? Keep reading to find out the essential shoes you need for your wardrobe.
Shoes are the ultimate investment, you wear them every single day and sometimes, they can be the make or break of your outfit. Wearing the right s
hoes to compliment your outfit can elevate your look and take it to the next level, so make sure to choose wisely. From trainers to sandals, and heels to boots, the wide selection of shoes available to buy are simply endless.
If you're in need of some comfortable, everyday shoes, or something a little more glamorous for your next night out, or even something for your holiday bag, this blog post has got you covered. Here are
6 women's must-have shoes for your spring/summer wardrobe, that are suitable for any occasion, any outfit, and any budget.
White Trainers
Not only are they a great choice for spring/summer, but white trainers are a
staple piece for your shoe collection from season to season, all year round.
White trainers are the ultimate everyday casual shoe choice, that can give an outfit a more relaxed, and stylish look, without any effort. A
versatile shoe option that bridges the gap between smart wear and casual wear, as they can help you to dress up or dress down your look. Clothing wise, white trainers will compliment any outfit – jeans and a nice top, dresses, activewear, and even with a tailored suit if you're feeling brave.
Sliders
For those looking for the
new season's most convenient and comfortable style, s
liders are going to be your best friend. S
liders are probably one of the most comfortable, durable pairs of shoes you will ever own, and have the opportunity to wear on an everyday basis.
Sliders are the perfect choice for when you need a pair of shoes quickly for running any errands, just slide them on, and off you go!
Sandals
Nowadays, sandals are an incredibly popular choice of footwear, especially in the spring and summer months of the year. They are the perfect flat shoe to wear for any occasion, as they are super comfortable, affordable and come in endless amounts of styles and colours. What's not to love? As well as this, sandals are the perfect choice during the warmer months of the year, as they
allow your feet to breathe and prevent your feet from sweating. They are definitely a convenient and fashionable shoe option for your spring/summer wardrobe.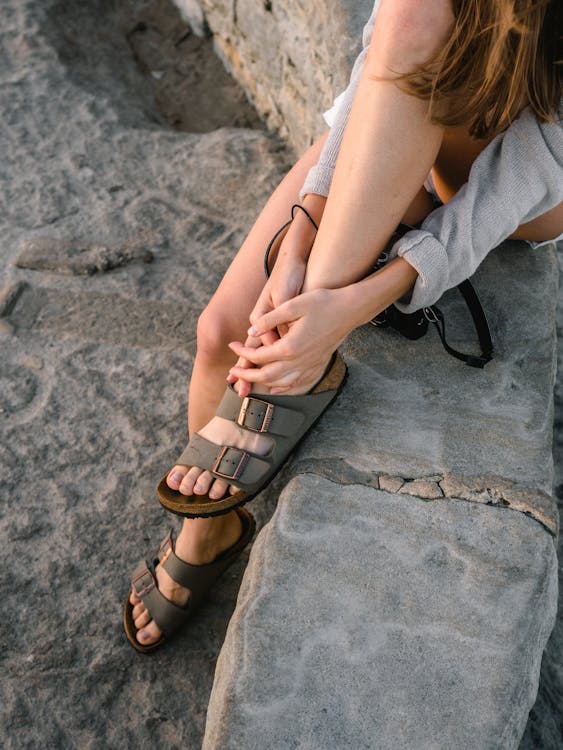 Black Ankle Boots
Black ankle boots are a wardrobe staple, whatever the season.
A simple black ankle boot is such a versatile shoe – whether
you're opting for a casual, everyday look or want to get all dressed up for a night out,
they simply
look good with just about any outfit you will choose. Ankle boots are incredibly effortless,
functional, and stylish, and will undoubtedly become a timeless classic in your shoe collection.
Wedges
If by now you don't have a pair of wedge heels in your shoe collection, then you're seriously missing out.
Wedge sandals are a popular spring/summer shoe choice, especially for wearing during the warmer weather, or for when you go on holiday, they are a great choice of shoe. Wedges are an incredibly versatile shoe choice, as they are p
erfect for any occasion, at any time of day or night.
Nowadays, most brands now offer a great selection of
wedges for women, so you are bound to find a pair that are suitable for your needs.
Heels
Finally, would any shoe collection be complete without a simple pair of heels? Absolutely not! Whether you opt for a simple black strappy heel, a nude option, block heels, or even a clear, perspex style, there is definitely a pair of heels for any occasion or any outfit you may have lined up. For those feeling incredibly brave and confident, a pair of statement heels that feature a vibrant colour or bold pattern, could be exactly what you need to take your outfit from 0 to 100,
real quick, with minimal effort required.
What are your current go-to footwear choices? What shoes do you currently own as part of your spring/summer wardrobe?