6 Reasons To Carry A Gamma All-Season Everyday Jacket In Your Travel Bag
AD| Are you an avid traveller looking for some travel bag staples? Have you considered purchasing an all-season travel jacket to keep you protected whatever the weather?
If travelling is on your to-do list this year, then it may be worth considering looking into purchasing an outdoor travel jacket.
It doesn't even matter where in the world you are visiting, or even the type of weather you are experiencing, if there is one
jacket that could keep you warm, cool, dry, and safe, it's worth investing in… right?!
Why not consider a GAMMA
jacket by Wear Graphene – it
's the
most advanced,
outdoor jacket you need for your all year round trips, and what's best? — it's perfect for your travel bag, super stylish and lasts a lifetime. If you want to check out some benefits of GAMMA, here are 6
reasons to carry a GAMMA all-season everyday jacket in your travel bag.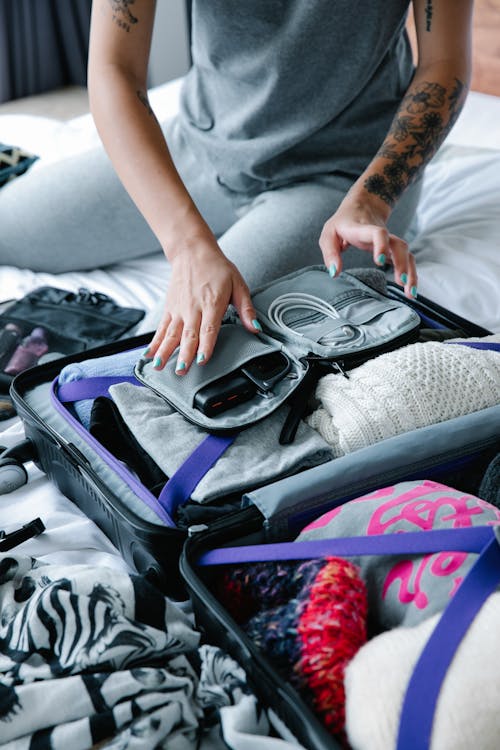 Kind To Your Skin
One important feature of the GAMMA all-climate jacket is that it is suitable for all skin types. It features non-toxic and hypoallergenic properties, and is r
esistant to allergens and mites, as well as being manufactured without the use of harsh chemicals. Also, this travel jacket has lightweight, breathable and anti-odour features, allowing you to feel comfortable and t
o stay fresher, for longer.
GAMMA also features i
nsect-repellant technology, helping to keep the
likes of mosquitoes, insects, and other bugs away without requiring any sprays or creams, and preventing being bitten or developing rashes.
Another significant skin benefit the GAMMA jacket has is the protection from the sun.
GAMMA is UV-proof, allowing you to keep you cool and protected from
potential dangerous UV rays
. This is especially beneficial for those with sensitive skin or any serious skin concerns.
Perfect for Travel
GAMMA is the only all-climate outdoor jacket option you will need whilst on your travels.
GAMMA is an incredibly strong, durable, lightweight option that simply doesn't compromise function or fashion.
Completely multifunctional and practical, and can transform into your everyday jacket, your travel jacket, your activewear, your wind-breaker and your going-out jacket.
Extremely Durable and Long-Lasting
Graphene is what makes GAMMA incredibly unique and unlike any other travel jacket you will find available for sale.
Graphene is the strongest, most flexible and thinnest material on the planet, making it super efficient, versatile, practical, durable and suitable for all your travel needs.
GAMMA can survive nearly all types of damage, including snags, tears, fraying, and punctures.
Storage Pockets
Storage is incredibly vital when it comes to travelling, and GAMMA's got it all. The jacket is designed to be practical and m
ultifunctional, built with 10-Pockets System, including 2 secret compartments, perfect for all your travel accessories. Plenty of space for your mobile phone, money, essential documents, pens, snacks and much, much more. And what's more convenient, everything you store
inside your GAMMA jacket will be kept safe and protected from any sources of light, heat, or moisture, so there is no need to worry!
Built-In Insulation
Graphene is a revolutionary material that can keep you feeling comfortable and protected in both cool and warm temperatures.
GAMMA is designed and equipped with three built-in heating elements, which can help you in the coldest destinations of the world,
in temperatures as low as -30˚C. T
he clever heat-insulating, thermoregulating technology design will help warm you up in a matter of seconds, simply by
evenly distributing heat to your entire upper-body.
It's Waterproof
When on your travels, you can never be sure of the weather you will be experiencing. Whether the temperature is hot or cold, the weather is raining, snowing or windy, you can always rely on your GAMMA all-season jacket as your best friend whilst travelling.
Graphene is a material that is 100% waterproof. The GAMMA jacket also has practical features, including a hood and drawstrings to help you stay dry and to keep moisture out.
GAMMA is the perfect travel jacket for those frequent travellers. The multifunctional, practical and versatile properties this jacket have to offer are just 10/10!
Learn more about graphene and order your very own GAMMA outdoor jacket at weargraphene.com.
You can also check out their social media sites on Facebook
and Instagram, to discover more!
Have you heard of the GAMMA outdoor jacket? What are your travel bag essentials?