5 Reasons You Need To Update Your Lingerie Collection + Tutti Rouge Lingerie Review
AD - GIFTED | Is there anything better than new lingerie?
Whilst you certainly don't need a reason to upgrade your collection by buying a new lingerie set, it's definitely a good excuse to treat yourself, whether you're single or with a partner.
Lingerie doesn't need to be ridiculously uncomfortable or expensive! There are so many brands out there who offer gorgeous sets are an affordable price, it would be silly not to freshen up your collection and add some new pieces.
Just like you would update your clothes wardrobe when fashion trends change or things don't fit well anymore, you should update your lingerie collection regularly as well.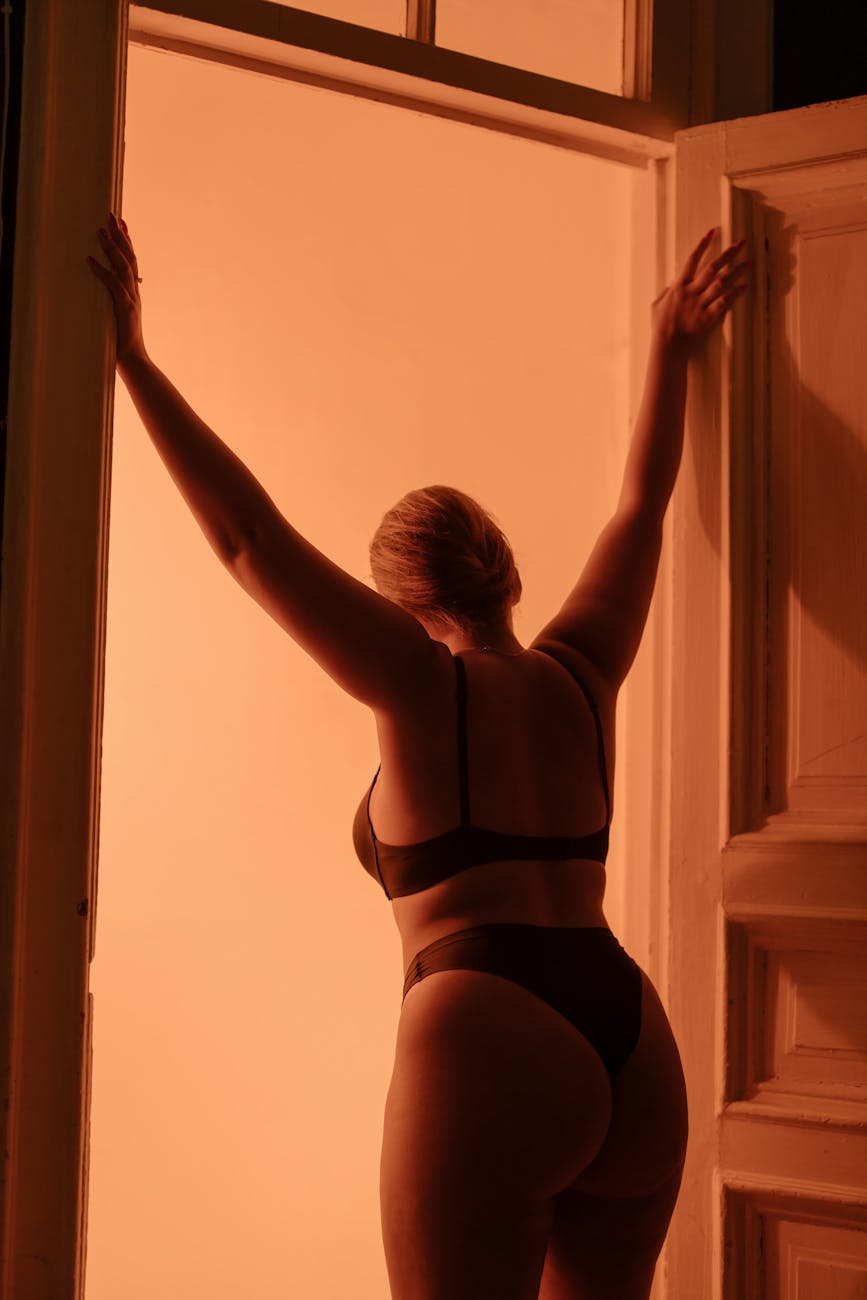 5 REASONS TO UPDATE YOUR LINGERIE COLLECTION NOW
1. Improves body confidence
Wearing a beautiful, well-fitting set of lingerie is bound to make you feel good and look good too! Building your self-confidence is the first step to feel comfortable with your body and in your own skin. Simply choosing the right lingerie styles for your body type could be all that's needed to help you feel 10/10.
2. Try new styles to flatter your body type
Right now there are so many styles and shapes of lingerie, with bras running from small-cup sizes to
fuller-bust and bottoms in a range of styles from thongs, shorts and high-rise knickers,
there is always something for everyone! By choosing lingerie from affordable brands, this will give you the chance to try a whole range of styles and shapes, so you can work out with ones you prefer and which ones flatter your body type.
3. Improves fits of clothes
Sometimes you might not feel confident in the outfits you put together for work, to see friends, or even just to chill at home, and that could just be down to your lingerie choices. Pieces that are too small or too big can alter the way clothing fits on the body and make them appear uncomfortable and unflattering, so it's important to wear the right lingerie pieces with the right outfit!
4. Try new colours
When you open your lingerie draw, is it all just a bunch of discoloured and over-washed items you've had for ages? Well now could be the perfect time to have a freshen up. Out with the old, in with the new! Lingerie comes in so many beautiful colours these days, it's definitely hard to make your mind up whilst your shopping. From beautiful bold shades to delicate pretty pastels, as well as your basic black, whites and nude shades, the choices are endless!
5. Better health
You may be wondering how updating your wardrobe can improve your health. But did you know a lot of women actually wear the wrong size bra? Wearing the wrong size bra can be incredibly uncomfortable but it can also damage your health. From causing breast/back pain to premature sagging, poor posture and skin problems, an incorrectly fitted bra can cause a number of issues that can affect your day-to-day-health. So with all this is mind, it's extremely important to get measured regularly and update your lingerie collection accordingly.
_________________________________________________________________
Introducing Tutti Rouge
This year I've definitely been getting rid of some lingerie pieces that either I don't like anymore, things that have been worn a few times too many or just pieces that don't fit as well as they used too. I was very kindly gifted some pieces from Tutti Rouge to add to my collection and I am extremely happy and impressed with what I have received. Tutti Rouge began its work in the summer of 2012, and are recognised by supporting/promoting fuller busts, with expertise in sizing from a DD and upwards, by helping those who have struggled to find supportive and comfortable bras in their sizes.
The first piece I chose from the website was the 2pk Duo Lace Bralettes*. These bralettes come in both black and white, which are ultimate lingerie collection staples. For me, triangle-style bralettes are a must have for everyday wear as they are so comfortable, yet flattering on the body, whatever shape and size you are. These bralettes feature adjustable straps which enhance the support levels and make for a better fit. The attention to detail on these bralettes is incredible, the delicate lace is just so feminine yet sophisticated, the thick bands help with support, and the gold heart detail on the straps just adds something cute and finishes of the bralettes so effortlessly.
Of course, updating your lingerie collection means you must have matching sets, so I also picked up the 2pk Duo Lace Brazilians*, again in black and white. This style of brief is perfect for everyday wear, as they are super flattering, super comfortable and super sexy! These briefs give a good amount of coverage and really help flatter your bottom half. I opted to pick these up in one size bigger than my usual size as these will feel more comfortable and flattering on the body. No one likes tight underwear that digs in and suffocates you!
Finally, the last piece from Tutti Rouge is this gorgeous black lace Hallie Bodysuit*. I don't usually opt for bodysuits but this one is simply stunning. One of my favourite bodysuits! This bodysuit is very pretty, the black lace gives of very sexy, sophisticated vibes, and this piece can definitely be worn as both lingerie or as a more dressy styled top. Featuring an elasticated middle panel that pulls in your waist, and makes you feel so supported, secure and comfortable. Similar to the lace bralettes, this bodysuit also features the gold heart detailing on the straps that just add that luxe feel to the lingerie, and make it look incredibly expensive!
When was the last time you updated your collection and bought new lingerie?