Benefits Of Using Oils and Serums In Your Skincare Routine + Velvet Bio Skincare Review
AD - GIFTED | If you're looking to switch up and expand the products in your skin care routine but are unsure of what exactly you need, incorporating a facial oil or serum may be the answer you're looking for. It's always important to make sure the products you are using on a daily basis are suitable for your skin type and are giving the results that you want.
Many people struggle to find their perfect skincare routine and are often worried that adding too many products may complicate their routine and ruin their skin. However, both skin oils and serums have some amazing skin benefits, and I would definitely recommend doing some research into them before adding them to your own routine.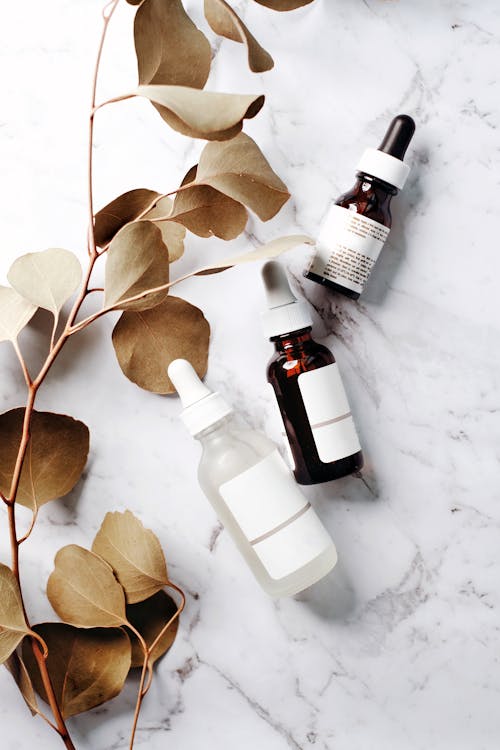 Benefits Of Oils
Skin oils are a product that many people shy away from, as they think they will be too heavy for their skin, clog up their pores, and even make your skin more oily. However, facial oils have some amazing benefits that definitely shouldn't be overlooked as they could be the product you are needing in your routine.
First of all, they're extremely good for dry skin. Oils are usually extremely rich and hydrating, providing your skin with extra moisture and hydration - perfect for the colder months of the year.
Oils help to really protect your skin by being able to
penetrate deeper into the skin due to the lipophilic properties. Also, oils are very calming on the skin and can be used for a number of skin concerns, including
rashes, acne and blemishes, helping to cure and prevent future breakouts.
Benefits Of Serums
Designed to nourish, protect, and hydrate your skin, a facial serum is a product worth looking into and adding into your skincare routine as another step after cleansing and before moisturizing. Serums are usually extremely lightweight, allowing them to absorb quickly into your skin and help lock in hydration.
Also, serums are usually formulated with some great natural oils and ingredients that help i
mprove the appearance of fine lines and wrinkles, making serums great for those looking into anti-ageing skincare.
_________________________________________________________________
Recently I was kindly gifted a duo of skincare products from Velvet Bio, a company who's goal is to "
to help you live a healthier and stress-free life", through the use of
100% natural and organic products and promote how
beneficial essential oils can be to your health.
I was sent two skincare products that come together in a skincare bundle set, packed with essential oils that are perfect to encourage healthy, happy skin.
The packaging of both Velvet Bio products is simply stunning. I really love the minimalistic yet luxury feel to the glass bottles, and the simplicity of the gold text design on a white background really helps the products stand out.
The first skincare product I received is the body oil*, which is formulated with both Vitamin C and E. Vitamin C is used for helping to thicken the dermis and to diminish fine lines. Whilst Vitamin E helps improve the appearance of uneven skin tone and helps reduce hyper-pigmentation. It also h
elps retain moisture to skin and nourishes your skin - adding a glow and smooth feel to your skin.
This skincare body oil is simply luxurious. The texture is non-greasy, but feels so rich and hydrating on the skin, and absorbs within seconds - you don't need to wait around for hours for the product to sink into the skin before getting dressed! It's perfect for those suffering with scars and stretch marks, but also those who have extremely dry skin, as the nourishing oil really helps add extra moisture to the skin. Also, the oil has such a light, subtle lavender scent, which isn't too overpowering and smells very 'spa-like', which would be perfect for those who aren't keen on strong fragranced products.
The facial serum* is another product that I have been testing out, and is a product I currently use in my skincare routine once a week, as some oils can be too heavy for certain skin types. This serum is targeted towards having anti-ageing benefits, which helps naturally ease fine lines, smooth and wrinkled skin on the face.
Again, this serum is enriched with both Vitamin C and E, which are essential for firm, youthful skin improving wrinkles on the skin, and helps reduce wrinkled skin. The fragrance of this product is extremely similar to the body oil, a light and fresh lavender scent, which isn't too strong. I like to use a few drops of this oil before bed, as the lavender scent really helps you relax and feel calm. After application, my skin is left looking extremely glowy and radiant, and I know the ingredients will work overnight leaving me with fresh, plump skin in the morning.
Do you currently use skin oils or serums in your daily routine? What products would you recommend? Have you heard of Velvet Bio?