3 Things To Consider When Building Your Own Personal Fragrance Collection
AD - GIFTED | Do you love perfume? Are you constantly buying new fragrances for your collection, or are you looking to try something new and unique?
Many of us have that one signature scent that we go back to time and time again, but sometimes it's a good idea to have some extra ones just as a backup. Owning more than one fragrance in your collection gives you a number of options to use and to reflect your feelings, your mood and the occasions you're wearing the fragrance for. Just think of your fragrance as a final accessory to your outfit, and you can match your scent choice to your outfit vibe.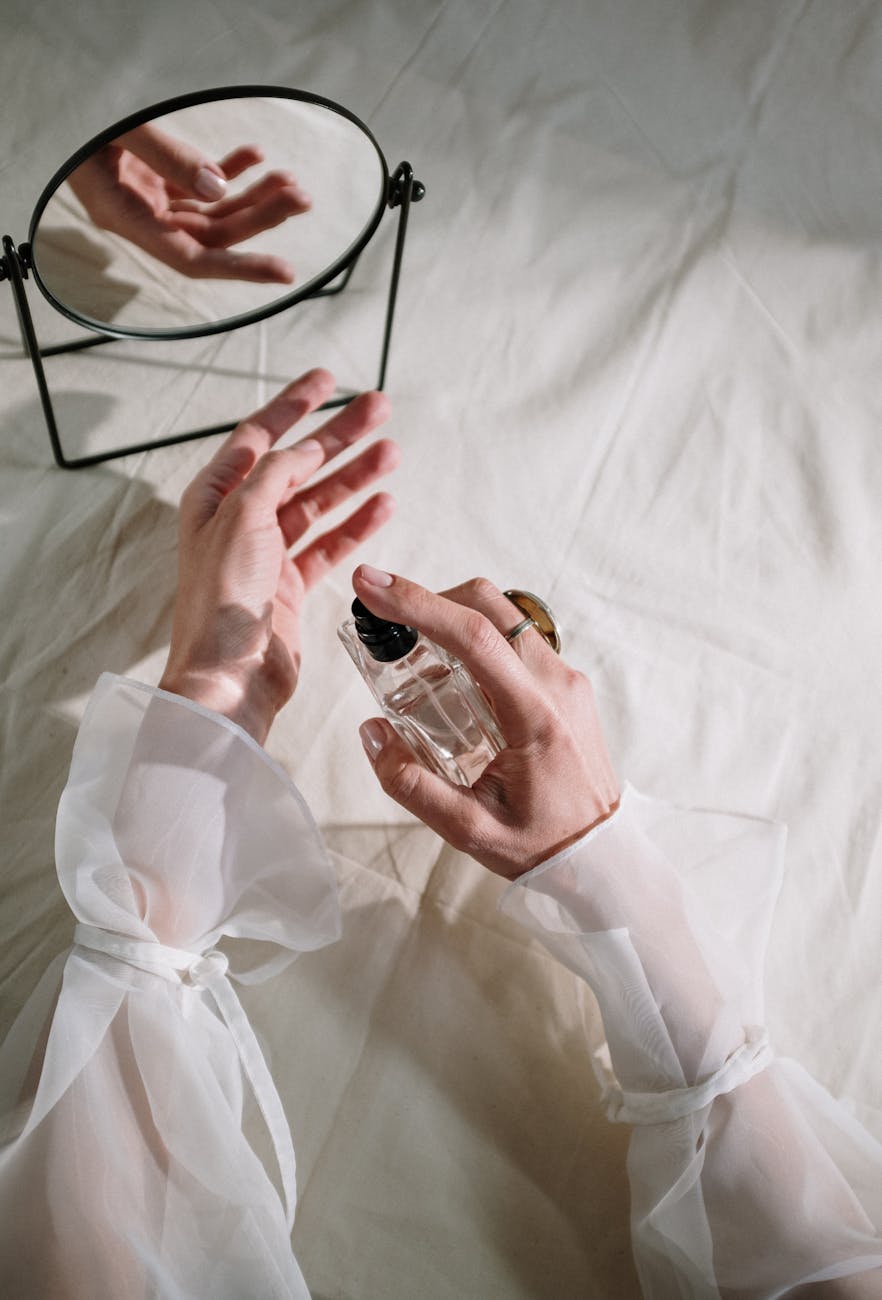 Choose Your Signature Scent
Many people have that one fragrance that they use over and over again.
A signature scent is simply a fragrance that truly reflects and defines you as a person. For me, my go-to signature scent is definitely YSL Black Opium. This scent is so deep and musky, it's definitely a favourite of mine that I have repurchased multiple times. Having a signature scent
something about yourself without saying a word, and helps to make a lasting impression. It also helps to reflect your individual style, and allows
people to remember you when they smell the same fragrance elsewhere.
Consider Having Day and Night Fragrances/ Special Occasions
Having a selection of different fragrances can be useful, as they can be worn at different times of the day. D
aytime fragrances are typically more energising and awakening, using light, fresh and airy notes, and featuring more sweet, fruity, floral and citrus scents. Nighttime fragrances are usually stronger and sexier, using deep, musky and spicy notes.
Special occasions call for special scents. Having a specific scent to remind you of previous important memories is something that is so special. Whether that's a certain holiday or your wedding day for example, having a special fragrance just for these occasions can help us remember the memories from that day.
Change Up Your Scents Seasonally
Like you would change up your fashion style each season, you can also switch up your fragrances to reflect the season ahead. For Spring, you may opt for fragrances packed with
fresh, floral notes, as this will reflect the blossoming plants and the crisp, fresh air.
Summer is all about sweet and fruity notes. The warmer weather brings a happier, more upbeat atmosphere, so think about fragrances with juicy berries, coconut and sweeter florals.
When Autumn arrives, this will then bring the more musky and seductive aromas into your fragrance choices - maybe something warming like amber or sandalwood.
And finally, when Winter hits and the colder weather starts, you'll generally opt for something warming and crisp. Mix these with sweet and spicy notes of vanilla, cardamom or cinnamon for that perfect winter scent.
__________________________________________________________________________________
Pairfum London Fragrance Library - The
Ideal Perfume Experience
For those looking to try something new, or expand their current fragrance collection, The Perfume Experience Box might be exactly what you need. This fragrance library offers a new and different way to discover and try a range of different perfumes, suitable for any time and occasion. All Pairfum London fragrances are natural and handmade, enriched with essential oils. As well as this, they are also vegan, cruelty-free, and eco-friendly, making them have such a positive impact on the environment.
Inside the Fragrance Library, there are 12 mini-sized bottles - giving you just the right amount of each to ensure you can try and test it enough. Each perfume bottle contains approximately 100 sprays, which is probably enough for 2 weeks wear. Inside the box, you also receive 50 paper strips to help you sample or share each perfume before you wear it. The 12 perfumes are in the following scents;
Bergamot, Basil & Patchouli
Black Cherry & Oolong Tea
Cardamom, Tonka & White Oud
Ginger, Elemi & Vetiver
Grapefruit, Pepper & Black Cedar
Mandarin Blossom & Sandalwood
Neroli, Musk, Orange Blossom
Pink Rose & Sensuous Musk
Scarlet Rhubarb & Oakmoss
Sea Salt, Sage & Amber
Spiced Coffee & Oaked Vanilla
Spiced Rum, Lime & Guaiac Wood
Each one of the
perfumes included in the fragrance experience box shares a unique story about London and represents various areas of the capital. This aspect of the fragrances makes them so unique, so special and so niche, it's definitely a luxurious and exciting way to try new scents, and experience something so different.
"From the Royal Palaces to the Village Greens, from the Magnificent Parks to the Cottage Gardens, London is a bustling metropolis that has at its heart the sense of a village community.
Our Inspirations come from the Orangeries and heady Flowers of Kew Gardens, the Victorian Bath Houses and Spas, the exotic spices and herbs in Fusion Cuisine, Afternoon Tea by the River, Strawberries and Cream during Wimbledon, the green aroma of Columbia Road Flower Market, the wonderful roasted coffee around St Katharine Docks, the smoky incense of Camden Town, the sweet antique woody note of the National Portrait Gallery and the richness of the spices floating on Portobello Road Market."
I've been using the Perfume Experience Box to change up my day-to-day fragrances, and this has allowed me to explore a variety of unique perfumes that I may never have got the chance to test out. By including Pairfum London fragrances into my perfume collection, this has given me a whole new approach to fragrance with many advantages. Not only have I been able to try new and unique scents, I have also experienced new fragrance combinations, and I have been able to interchange these fragrances on a daily basis, allowing me to see which scents I like the best.
Out of the 12 fragrances included in the Perfume Experience Box, the perfume I gravitated towards the most was the
Black Cherry & Oolong Tea - an intense Eau de Parfum
scent.
This fragrance has a beautiful balance between being sweet, fruity, floral and smoky - a great combination of notes suitable for the Autumn/Winter season. This unisex fragrance is very crisp and fresh, and gives off a very elegant, sophisticated and empowering energy - a great everyday perfume, but also a good option for those who want a new evening or date night scent, with something very fruity, sexy, sensual and musky.
Have you heard of Pairfum London? Would you be interested in trying the Perfume Experience Box? What fragrance would be your favourite?