7 Reasons To Buy A New Build Property
AD| So you're in the market for a new home. Should you go for a traditional lived-in house or purchase a new build property from a developer?
At the end of the day, it comes down to personal preferences and individual circumstances. But let's take a look at the benefits of buying a new build property to help you decide.
You Can Have Input Into the Design
If you opt for an older property, you will generally have to buy it as seen. Any changes you want to make to the décor or layout, you'll have to undertake after moving in.
When you
buy a new-build home "off-plan"
, that is, before it has been built, the developer will offer you choices about how the property is fitted out. You can choose the fixtures and fittings that suit you, including the bathroom suite, door handles, kitchen units, flooring and more. If you're keen to have a "move straight in" property and avoid the disruption of completing home improvements after moving in, this makes a new build an appealing option.
There is No Property Chain
Property chain problems are one of the leading causes of delays and failed sales. In a chain, multiple house sales are reliant upon one another, which means that if one transaction falters, it could cause concerns for buyers and sellers further along the chain. Failed sales can cost those involved thousands of pounds, not to mention the stress and disappointment of losing a dream home sale.
If you're buying from a house builder, no chain minimises the risk of issues, delays and associated costs.
More Financial Support and Payment Options
First-time buyers can take advantage of the government's Help To Buy scheme. You can combine Help to Buy equity loans with a deposit and a mortgage to help you buy your first home. The scheme is only available for people wanting to buy a new-build property. The loan can be as much as 40% of the purchase price, which offers a real leg up for first-timers on a strict budget.
Many property developers offer
house part exchange
schemes for homeowners seeking to sell their home and buy another. This allows homeowners to sell their existing property and buy a new-build home in one swift transaction. The developer buys their customer's property and knocks its value off the new home's purchase price. Housebuilders generally offer a slightly below market valuation, but part-exchange can be a Godsend for anyone struggling to sell their property on the open market. This also applies to someone who wants to avoid the stress and waiting of a traditional house sale.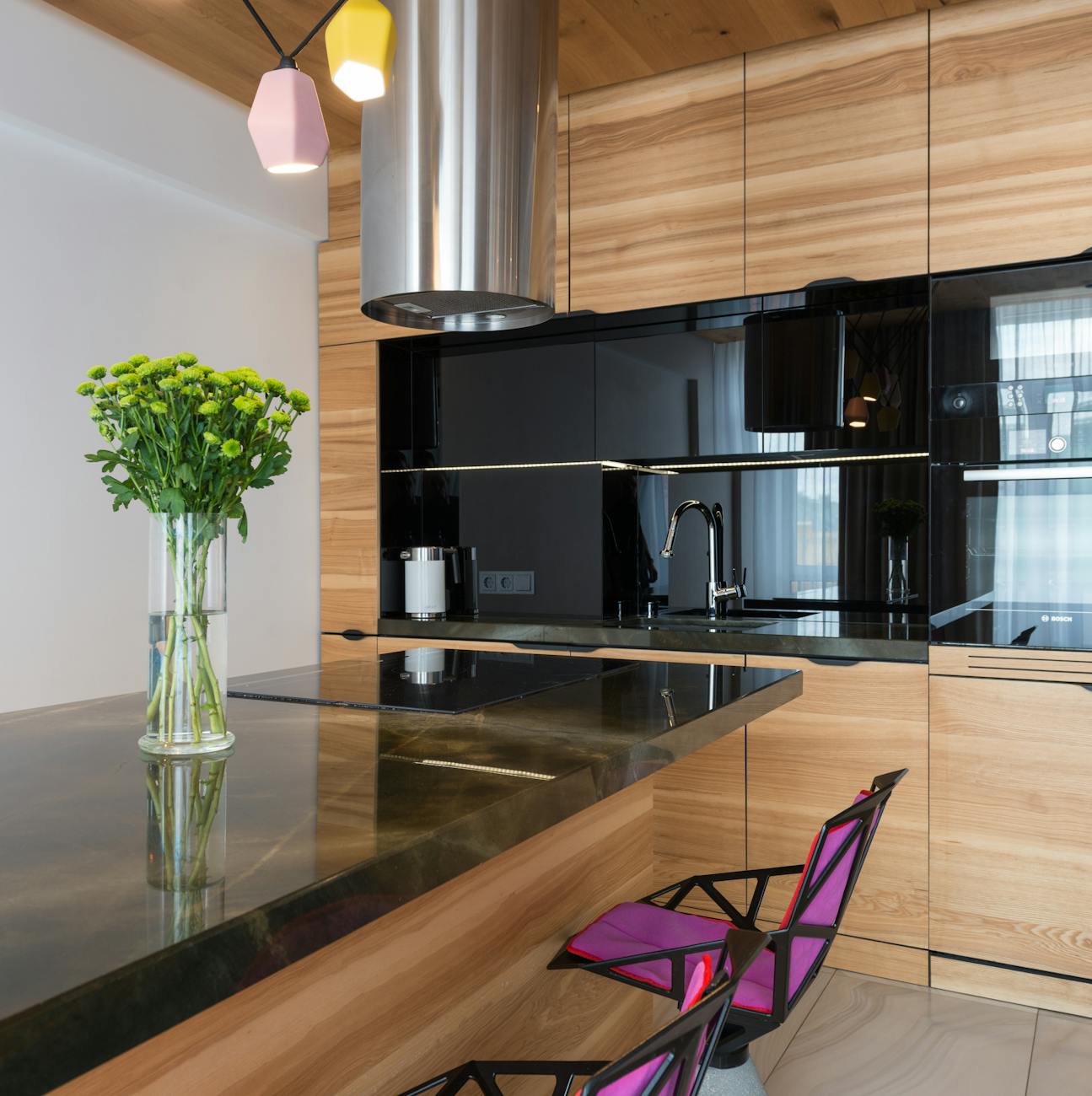 There's something special about building a home in a building where no one has ever lived before.
Your new home is a completely blank canvas that you can turn into your perfect living space.
On a practical level, there's no need to decorate over-loud wallpaper or rip updated and dirty carpets. You can even think about what style flooring you wish to opt for – new carpets, laminate, or even
Engineered Wood Flooring
, there are so many options to choose from!
New Build Homes are More Eco-Friendly
If you care about the environment, a new build property is a purchase that will not play on your conscience. New buildings are mainly more energy-efficient than older properties. They have better insulation, and you won't have to worry about drafts coming through ageing windows and doors. Some developers specialise in creating green, "smart" homes. These may have features such as solar panelled heating systems and living walls or roofs. What's more, a green house will be much cheaper to heat and light – you could save hundreds of pounds a year by opting for a new build property!
A Warranty Will Cover Your Home
If you buy an older property and something goes wrong after you purchase it, in most cases, it will be down to you to rectify the problem. Developers of new build homes offer a building warranty, typically for 10 years from when construction is completed. If any structural issues arise during this time, your warranty will cover the cost of repairs. For the first two years, you'll also be able to claim for less significant issues with the building, such as leaking windows.
If you buy off-plan, as most people do, you'll also be able to claim a refund of your deposit if the developer goes insolvent before they can complete your home.
The Best Safety Standards
Developers have to meet certain safety standards when building new properties. This includes installing smoke detectors and carbon monoxide alarms. Any appliances that the housebuilder fits will also be compliant with current safety standards.
Buying a new-build property has many advantages, but it won't be the right choice for everyone. With the information above, you can weigh up the pros and cons and decide what's right for you.

Are you looking to buy a new home? Would you consider a new build property?