3 Reasons Why You Should Use Silk Scrunchies For Your Hair
AD – GIFTED |
If you're someone who has long hair, you should consider investing in some good quality silk scrunchies for those times when you want to wear your hair up, whilst keeping your hair healthy. S
ilk hair scrunchies are designed to avoid kinking and creasing the hair, making them
much kinder to hair, and cause less damage than your usual hairband.
Silk hair scrunchies are the perfect hair accessory. They are extremely practical, super cute, and come in very handy when you need to put your hair up, anytime, anywhere.
Whether you're opting for a messy bun, ponytail, or even a half up, half down hairstyle, here are
3 reasons why you should use silk scrunchies for your hair today.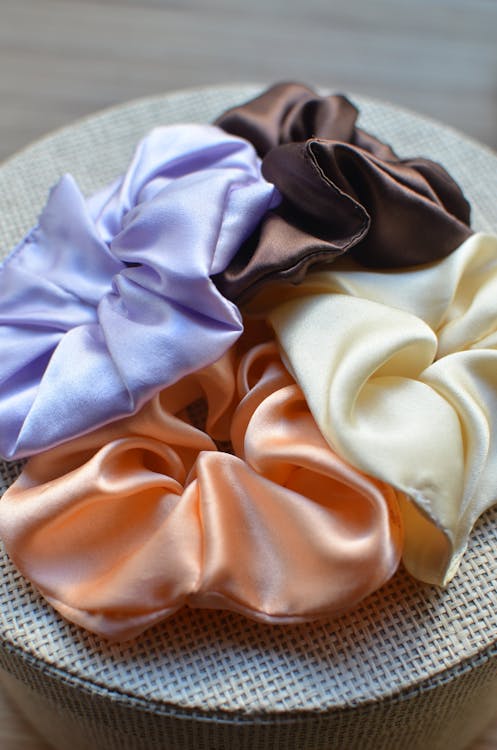 Suitable For All Hair Types
Silk Scrunchies are suitable for everyone – those with long hair, curly hair, straight hair, you name it, it'll work! The main feature that makes them suitable for everyone is that they are made with super stretchy elastic, making it very easy and very comfortable to use, for everyone with anything from fine to thick hair.
Reduces Hair Breakage
S
ilk is one of the softest materials that you can use of your hair, and over time, it will help to reduce hair friction leading to less damage, and overall, better hair health.
Creating certain hairstyles, such as high ponytails, means you are
tying your hair extremely tight, which can causes hair breakage and pulling from the root.
Unlike your typical conventional hairbands, silk scrunchies are a perfect choice to ensure they don't snag, pull or trap your hair.
Good For Long Periods of Time
If you are planning to keep your hair up for a number of hours, whether you're choosing a ponytail or messy bun for the daytime, or keeping your hair up throughout the night, silk hair scrunchies are probably the best choice for you. They help to prevent friction, they aren't painful to use, they won't capture sweat, and they won't feel tight or heavy on your head.
I was kindly sent some Silk Scrunchies to try for myself and to see how they can help me improve the condition of my hair. These are some of the softest, smoothest scrunchies I have used, as they are made from premium 22 momme mulberry silk, which helps protect the hair from snagging, kinking or creasing.
These silk scrunchies are suitable for those who wear their hair up during the day, or for those who sleep with their hair tied back by night, as they cause less damage than your typical hairband. They are designed to help you experience fewer split ends, breakage, and signs of damage, as well as this, they are super cute! — why wouldn't you invest in them?
Do you currently use silk scrunchies in your haircare routine?