4 Reasons To Include a Yaheetech TV Stand Cabinet in Your Home
AD | Have you had the same furniture in your home for the last few years? Maybe it's time to consider investing in a new TV stand to help create a more modern space and add a fresh new look to your home.
From ensuring you have a better view to enhancing your home's interior décor, a good TV stand offers a number of benefits. Choosing a new TV stand for your home should be based on your needs. This could be down to the size of your room, the style, and colour scheme, or even your budget. Another thing to consider is the room you will be placing the TV stand in – do you want it to make a statement?
If the answer is yes, the Yaheetech TV Stand Cabinet might be the perfect choice for you. Not only is this a modern piece of furniture that will be the perfect fit for any home, it also features a simple design and has a lot of useful benefits and functions for everyone. If you're still interested, listed below are 6 reasons to include a Yaheetech TV Stand Cabinet in your home.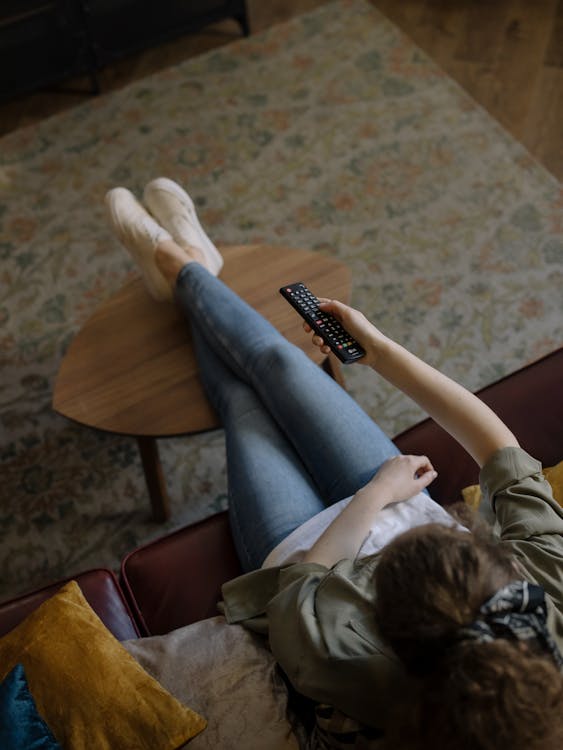 The first reason to include a TV stand in your home is due to them being incredibly affordable. Home furniture can be incredibly expensive, so it's important that you shop around to get the best deals possible, to ensure you stick to your budget and a price you can afford.
When purchasing new furniture for your home, as well as being affordable, you also want something made of high quality materials, that will be long-lasting and durable. The main component of the TV stand is made from a strong, solid frame, helping to keep it sturdy. As well as this, the steel parts are crafted into an X-shape on each side, which not only help express its industrial style, but also bring extra structural integrity.
Another great feature of the Yaheetech TV Stand Cabinet is its minimalist design. This makes it suitable to incorporate into any home due to its simplicity and neutral colours. The TV stand also features 2 pre-drilled cable holes in the back of the TV stand to help keep cables in order and prevent the space behind the TV stand from becoming messy and dusty.
As well as the TV stand component, the design also features storage space, which makes it a great multi-functional product for your home.

2 large & 2 small open storage compartments, along with 1 in the centre, constitute this TV stand. The storage spaces are great for your CD players, magazines, records, art, souvenirs and more.
Finally, if you're looking for a good storage solution, as well as a TV stand, this could be the perfect choice. Consisting of a large, layered storage space, this TV stand is super practical and useful for those with smaller rooms, who are looking to store other items such as games consoles and decorative accessories, as well as a TV.
Yaheetech is a cross-border e-commerce company established in 2003 with more than 500 employees worldwide. With our own 39 warehouses around the world, we provide a wide range of products with fast delivery to millions of customers in more than 10 countries, available on Amazon, Walmart, eBay, Wayfair, Wish, Cdiscount, ManoMano, OTTO, Rakuten, Real and more. We devote to make your life comfortable.
Do you use a TV stand? How would you make yours multi-functional?