Creating A Family Gallery Wall For Your Home
AD| Creating a gallery wall is a creative way to display your favourite family photos and relive these memories every single day. These are simple, yet effective ways to add a personal touch to your home and to show off photos of your favourite people and your pets, for all your visitors to see and to talk about. Gallery walls are so versatile, so stylish, can help add a modern touch to your house and make it feel more like a home. You can create a beautiful display of your favourite photographs and favourite memories, and these can be easily styled and adapted to suit any décor, depending on the colour scheme, layout, themes and sizes you choose to use in your family gallery wall.
If you think you want to build a gallery wall or are in the planning stages of putting together a display of family photos for your home and need some starting points to think about and help plan this, here are some of my top tips to help get you started.
For me, the most important stage of creating a gallery wall is designing the perfect layout for your photographs. Planning this ahead will save you a lot of time and effort in the future, and will also allow you to work out what shapes and sizes you will need to fill the space you have saved to keep your memories hung up on the wall. Deciding on the number of photos you wish to include in your gallery wall is also an important factor, and will be necessary to think about depending on the size of the space you are using. You will also be able to mix and match sizes of photographs and frames to help build your perfect gallery wall. Once you've planned your layout and have decided on the family photos you want to include in your gallery wall, you may wish to do a trial run to make sure you're happy with the sizing and layout before you commit to finalising the project.
Another key feature to think about is the colour scheme. Black and White? Colour? A mixture of the two? Depending on your style, all three of these options are really great, but it will depend on the vibe of the room and the artwork you will be showcasing. Black and white images can be more striking and evoke emotion, whilst colour images can be more decorative and eye-catching, but both styles work well for a gallery wall, it just depends on your personal preferences and what works well for the space.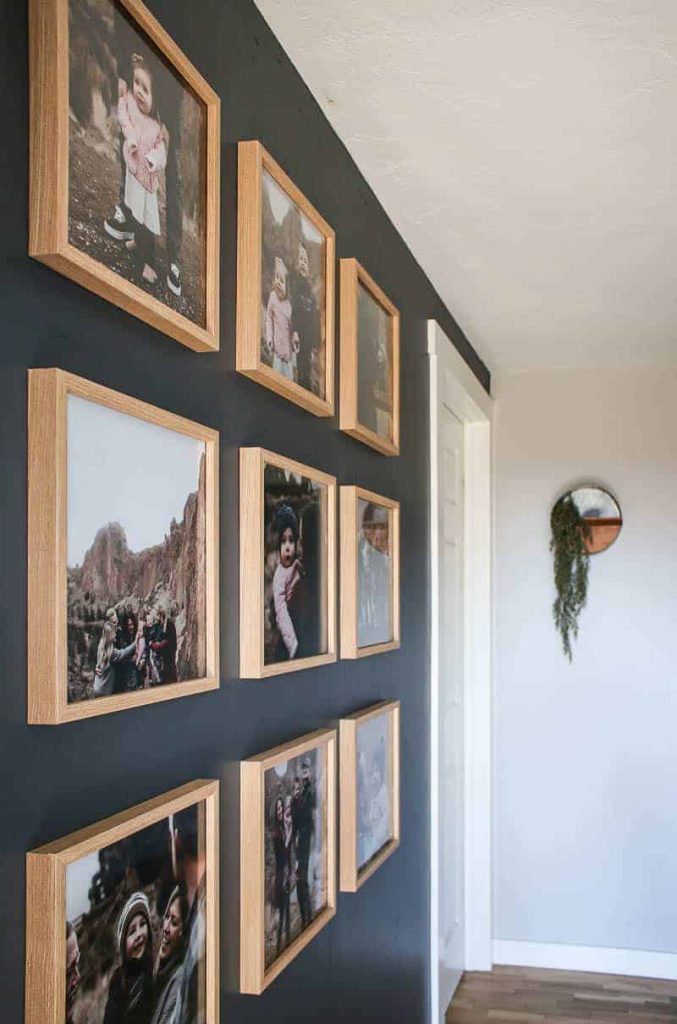 Having a specific theme for your gallery wall will help pull it all together, keep all the images connected and make it look like one large piece of artwork. You may include photos from the same events, or family portraits, or some special memories that you wish to put on show. You could even include a special Animal Portrait,

as our pets are family too! Keeping the gallery wall to a specific theme will allow all the images to go together perfectly and keep your gallery wall looking cohesive and stylish! If you're looking to get some pet portraits made,

vectorpets

is a great place to have a look! It's super simple to use, just upload the photograph of your pet, select whether you want a realistic or illustrated image, and choose how detailed you want your pet portrait to be. Vector pets put together the nicest handmade custom illustrations from your photos and digitize your pet to keep them in your memories.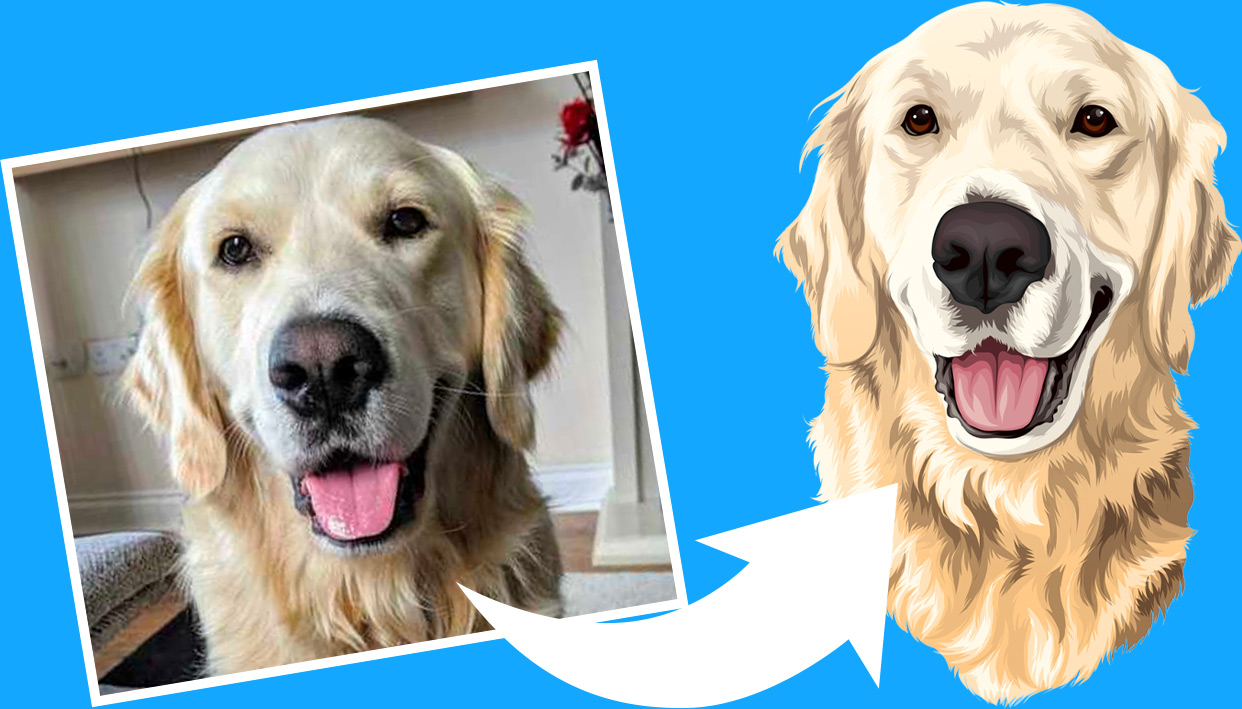 To work out what sizes of images you want, and the size of the frames you will use, will depend a lot on the space that you're hanging your family gallery gallery wall in. You could keep your gallery wall very clean looking by making all the photos/frames the same size throughout for a more uniform and cohesive look. Alternatively, you can mix and match the sizes for a more contemporary and modern feel, which will really bring some personality to any space in the home. Also you may wish to consider whether you want to display your images in traditional photo frames or even get them developed onto canvases.
There are so many questions to answer and decisions to make when creating a gallery wall, that the possibilities are endless!
Have you created a family gallery wall in your home? Have you visited Vector Pets before?