How to Invest in a Guilt-Free Glow Up
AD| By now, you have probably heard the term 'glow up' a million times. A glow up is basically the same thing as a makeover, only it is exponentially more intense. Instead of just getting a new wardrobe or a fresh haircut, a glow up is a total physical life transformation. It is a pledge you make to yourself to stop making excuses not to invest in yourself. Glow ups can range from the mild to the extreme, but they all have the same thing in common. When you embark on a glow up, you become more self-aware and start letting that true inner beauty you had hidden away shine through.
Next up, learn the steps that have to be taken first before you can have a totally guilt-free glow up.
A lot of women end up getting to a point in their lives where they have a daily basic beauty routine that they complete each day, no matter what. Of course, you probably take a little more time to do your hair and makeup when you know that you are going to attend a special event. However, your everyday look should have you looking great as well. In short, if you aren't doing more than washing your face and putting on a bit of Chapstick, then your regular beauty routine definitely has to be improved upon. Remember that having a daily beauty routine doesn't mean that you have to start your day an hour early. You simply need to prioritise taking care of your appearance and gussying yourself up so you always look amazing when you step out the door.
Realising It Takes Effort to Look Good
Do you want to know how some people look effortlessly amazing every single day? By putting in a lot of effort. After all, where do you think the
"no-makeup"
makeup look originated? From your nails to your wardrobe, to the fragrance that you wear, every part of your look should be calculated and purposeful. In order to effectuate a real
glow up
, you need to start thinking about yourself and all of your self-imposed beauty standards more deeply. Glowing up is not about becoming vain or preoccupied with your looks. Making yourself over and sticking with it is about addressing the reasons why you aren't putting your all into looking and feeling your best. Once you get into a steady rhythm of preparing to face the day by way of putting your best foot forward, you will not want to go back to neglecting your self care needs.
Why You've Put Off Investing in Yourself
As people go through life paying bills, saving money, and doing their best to stay afloat financially, they tend to become more comfortable with cutting out splurges. If you can't stand the idea of springing for a cup of coffee while you're on the go because you have a coffeemaker at home, you probably have put off investing in yourself.
Tackling Your Teeth
Braces cost in the UK is no steeper here than anywhere else in the world. At the same time, if you don't have a habit of investing in yourself, it is fairly easy to see why you wouldn't have given the idea of straightening your teeth any real consideration. Whether you treat yourself to a new pair of shoes every month or go to your preferred professional hairstylist every six weeks, you deserve to invest in yourself.
The first thing that most people are going to notice about you is your smile. If you have a wide, white grin, you can capture minds and win over hearts, just by flashing those pearly whites. Regardless of how perfect or imperfect your smile may be, it is important to know about the different
types of teeth straightening braces
. Straight My Teeth has comprehensive information on teeth alignment options and affordability. This company can help you to deal with any teeth straightening issue you are concerned with, and at a price that is likely to leave you smiling. Knowing how
"much do braces cost UK"
will also give you peace of mind before you start thinking about that final bill. Between tooth whitening and alignment, the very first part of your official glow up will be complete.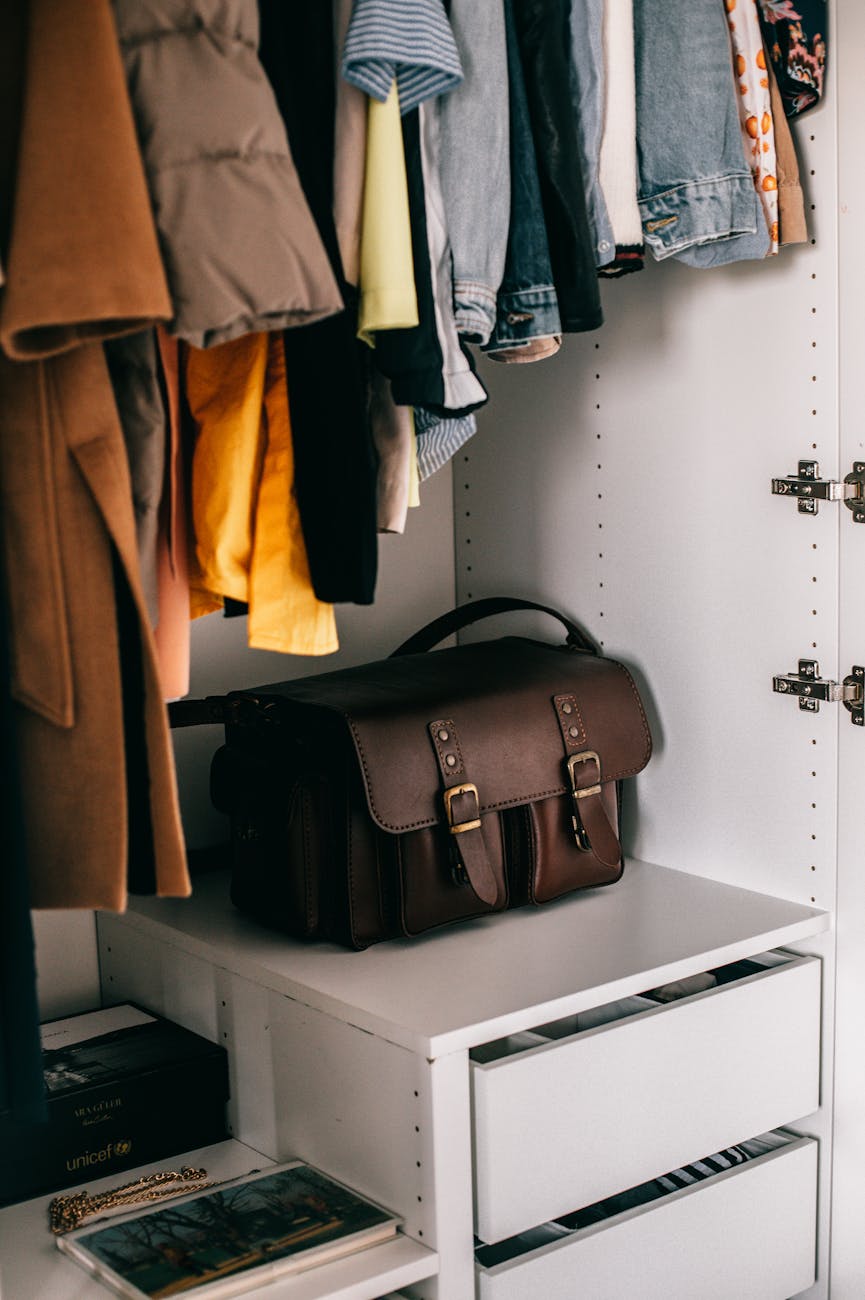 Developing a New Wardrobe
You simply can't have a glow up unless you get a matching wardrobe to go with your brand new and improved appearance and demeanour. Changing your wardrobe might mean that you buy some daring pieces for the first time in your life. It could also mean that you finally tone things down and begin dressing a little more maturely. It doesn't really matter what your new wardrobe consists of, as long as you like it and the
clothes
you wear are flattering for your size and shape.
Making Your Skin Look Amazing
Large pores, crow's feet, acne, hyper pigmentation, and even scarring can negatively impact your face and the overall appearance of your skin. Of course, you are encouraged to embrace aging as well as your unique beauty. Focusing on skincare is not about trying to look like someone else, or even about becoming perfect. If you are prone to acne breakouts, you will probably still experience having a pimple or two from time to time. All you want to do now is streamline your
skincare routine
so that it is manageable, and also so you start seeing some results. So, look to try out new under-eye creams, face peels, and moisturisers until you discover that perfect combination.
Laying Out Long-Term Beauty Goals
Embarking on a glow up may mean that you end up making more changes in the future. Some women are keen to schedule "mommy makeovers," so that they can feel and look as vivacious as they did before bringing life into the world. You might have plans to completely overhaul your closet, tossing out all of the inexpensive clothes and replacing them with luxury items. Even still, your long-term beauty goals could just end up changing and evolving as much as you do. Stay open to all new ideas, especially as they relate to your glow up.
Keeping Up with the Changes
In very short order, you can change up your look and execute an impressive glow up. The only problem comes in when a few weeks have passed and you start falling back into your old habits. Some days, you simply will not feel like curling your hair. In other situations, you will want to forgo accessorising your outfits expertly because you are getting close to running late for work. Maintaining the changes and making your glow up permanent is no different from making healthy life choices, such as if you are dedicated to losing weight. If you want to
look and feel good
, then you have to put in the work each day. Go easy on yourself when you are under the weather or didn't get enough sleep. However, you don't want to fall off the bandwagon and go back to not caring about how you present yourself.
Any woman who wants to have a glow up should be able to do so, guilt-free. It doesn't matter if you are saving to go on holiday or if you have some upcoming expenses that you want to save for. Glowing up isn't expensive, but it is an action that you have to be fully committed to.
What things would you do to have a "glow up"?