8 Things to Consider When Planning Your Wedding On A Budget
AD| When it comes to beginning your wedding planning journey, there are so many things to consider, and it could become extremely stressful making sure you've got everything covered. But o
nce you're ready to start planning, it's very important to take the process step by step, focusing on one task at a time so you don't get overwhelmed by the wedding planning process.
Multiple costs for different aspects of your big day can easily add up way past your initial budget and
can come at a significant price that you simply cannot afford.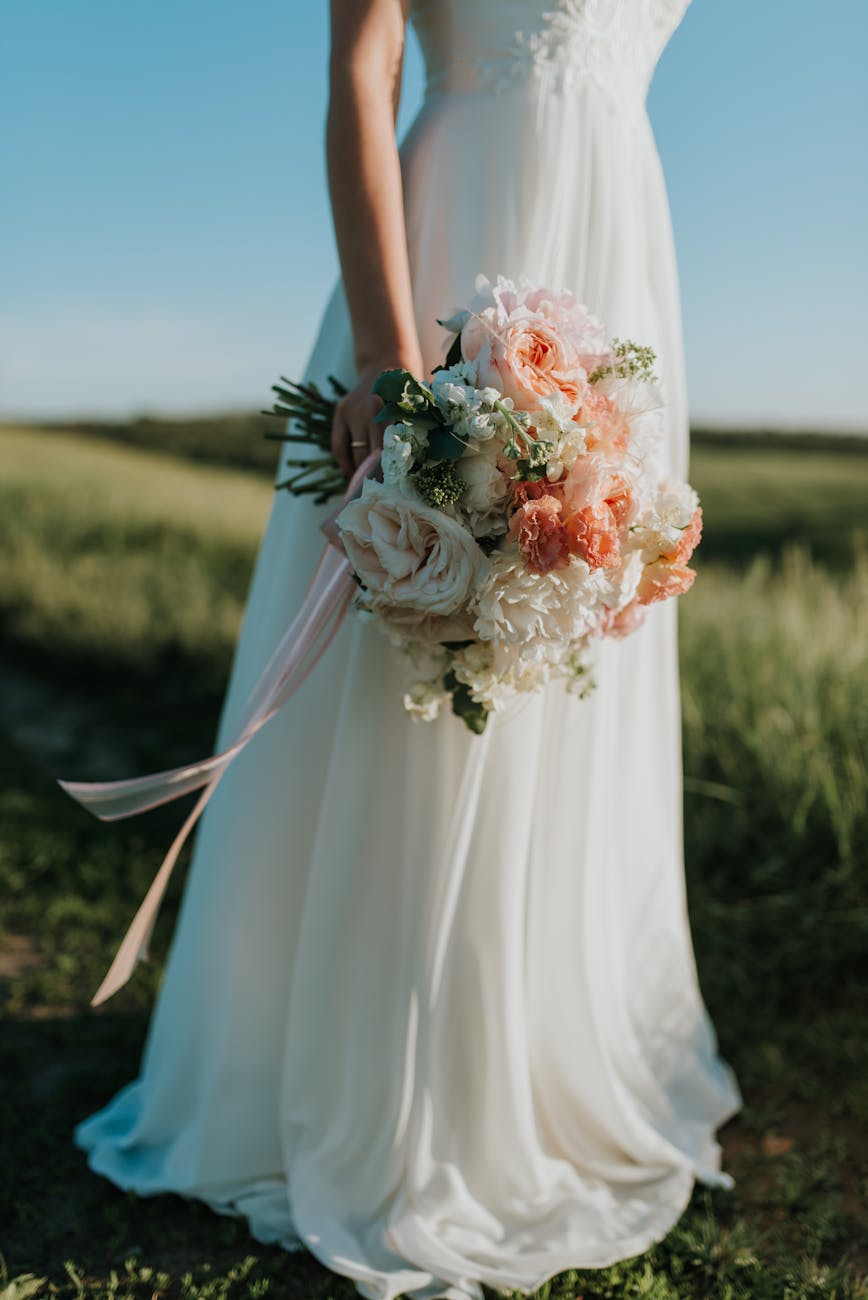 Firstly, as well as your total budget for the event, one of the biggest parts of your wedding is to consider the amount of guests you want to attend. This can play a huge part in amount of money you'll be spending, i
t's definitely important to have your friends and family to support you and celebrate your wedding day, but
with more guests getting invited = more money will be spent.
If you're struggling with the financial costs of your wedding, you could
ask for donations instead of wedding gifts
. It can be quite overwhelming receiving large numbers of gifts, especially if you know you'll not have much storage space for them at home. You don't have to put a certain figure on the donations, simply set up a donations page and you can just ask your friends and family to make a small contribution to help fund certain aspects of your wedding.
Another factor to consider on your big day is wedding photography. You obviously want to make sure you can collect a selection of great photographs from your big day.
Whether you have a hired photographer, gather everyone's photos or have a photobooth available, all of these ideas can help you gather great memories, but
can obviously come at a huge cost. However, something you could consider is the Wedding Photo Swap app. This could be an extremely beneficial way to share and collect photographs of your special day from all guests at the wedding if you simply don't have the budget for a professional photographer.
Collect and share any photo taken by your guests on your wedding day with our easy to use mobile apps and web albums. It's as easy as that!
For those who are extremely creative, or love arts & crafts, why not get arty and create your own DIY table decorations with pieces such as homemade banners/menus, centrepiece displays and homemade name tags. This can allow you to personalise your decorations, and display your crafty work for all your guests to see.
We all know that fresh flowers and beautiful bouquets can make a serious dent into your wedding fund. Why not consider using fake flowers and greenery, that can be re-used over and over again. Again, you can choose the plants that you love, create your own colour theme and also put together your own floral displays and bouquets. You'll end up with some beautiful and unique floral arrangements, that you can tell your guests you made it yourself!
Wedding dresses are another wedding expense that could definitely blow your budget dramatically. Not only do you need the brides dress, but you also need to consider the bridesmaids outfits too. One way in which you can save money on dresses for bridesmaids is by looking at prom dresses might suit the occasion. Prom dresses could be a good option for those on a smaller budget, as you can find a great selection of
prom dresses for your body type, colour preferences and overall wedding theme.
Having
an after-party or evening reception can add some costs to your wedding day that can be extremely expensive. However, there are a few ways in which you can save your money with some easy tips. Firstly, start by creating
your own music playlist.
This way you save the costs as there is
no need for a hired professional DJ! This will ensure you've got all your favourite songs playing, and songs you know your guests will love! Secondly, ask
relatives, friends and wedding guests to bring a homemade dishes/desserts to your reception. It's understandably expensive to feed a large number of people, but getting some help with the catering is not only a good way to save some money, but it can give yourself and your guests a chance to try new foods and new cuisines.
Are you currently planning a wedding? What money saving tips do you have?