4 Everyday Multi-Use Household Products That Can Help Clean Your Home
AD|
Cleaning can be an extremely tiring, never-ending chore that no one really enjoys very much, especially for those with busy lifestyles, young children or messy pets. Over half of UK adults now own a pet, and numbers have been growing throughout 2020 and 2021 so far. In a recent survey from Beko, a staggering 87% of pet owners say their pet has an exceptionally messy trait. This included things such as shedding fur, muddy paws, food spillages or toilet accidents. The survey also
found that the weekly cleaning hours in the UK differ between pet owners and non-pet owners; with the n
ational average of 1 hour vs the 4 hour
pet owner average. That is a staggering 4 times as long difference to keep their households clean each week!
In light of this, it may be wise to start including some more versatile, multi-use store cupboard products in your home cleaning routine, whether you have a

busy lifestyle, young children or messy pets

or not! Some of the following products you may already have in your home, but you may not be using them for cleaning purposes and they could help you save money on buying loads of cleaning products to deal with everyday spills and mess. It might just be time to say goodbye to those harsh chemical cleaning products and opt for something more versatile, more natural and more environmentally friendly!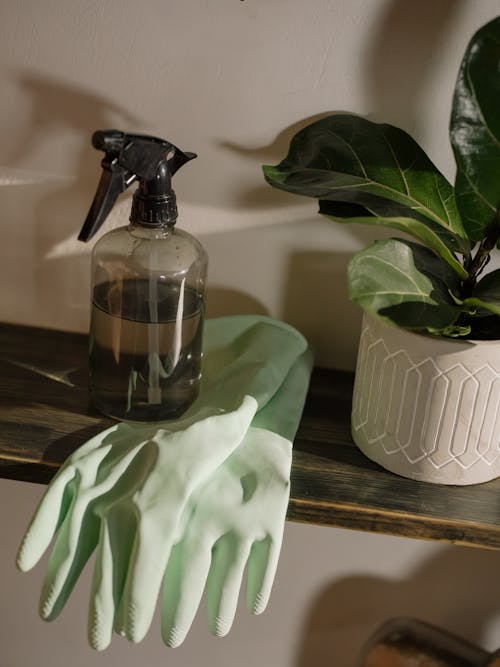 For some cleaning purposes, baking soda works better and
is more effective
than your typical household soap.
It's extremely inexpensive, it makes a great natural cleaning product and you can pick it up whilst doing your weekly shop in the supermarket.
Baking soda isn't just for cakes! I
t's an extremely versatile product and can be used to dissolve dirt and stains, tackle bad odours and cut through grease and grime.
It might not be the first product you reach for out of your cupboards whilst cleaning, but vinegar makes an incredibly versatile and affordable product that can be used to clean your home. Vinegar's high acidity is what makes it such a good cleaner to use in the home. It's such a great multi-use product, not only delicious on your chips, but it's great at lifting dirty stains, sanitizing surfaces,
freshening up laundry, cleaning windows and much much more.
Lemon juice is another great natural cleaners due to its low pH and antibacterial properties. The natural acidity levels found in lemons are perfect for tackling any dirt or discoloration.
Not only is it a natural bleaching agent and stain remover, but it can also act as an odour neutraliser due to it's incredibly
uplifting, refreshing and invigorating scent.
Salt isn't just used as a seasoning for cooking. Not only does salt clean exceptionally well, but it also acts as a great deodoriser as well. Salt is a super gentle abrasive, gritty textured products, which is good for scraping away any stains, leftover food crumbs and other dirty residues you may come across in at home. By using salt as an everyday cleaning product, it's an inexpensive and effective way to remove any grease, rust, grime, and stains
in the home.
What other everyday household products do you use to clean your home? How do you tidy up after your messy pets and children?