Popular Fashion Eyewear - What's Trending Now?
Sunglasses are a super popular fashion accessory and also a great way to protect your eyes.
Shopping for new sunglasses can be a very difficult, especially since there are so many different styles, shapes and sizes, it can be hard to find your perfect match.
Just like fashion trends, this also applies to sunglasses and fashion eyewear. These trends can change year after year and if you want your look to be relevant, you need to keep up.
Shown below are some of the newest and latest trends in fashion eyewear, and also a number of useful tips to consider on how to care for your eyes whilst looking good.
As well as all of these tips, it's super important to make sure to get your eyes tested and check by professionals to ensure your eyes have the best protection possible, whatever eyewear you choose.
Oodo Optical
have a number of helpful articles online from eye examinations to buying spectacles and even remedies for dry eyes - all essential article reads for those wanting the best health for their eyes.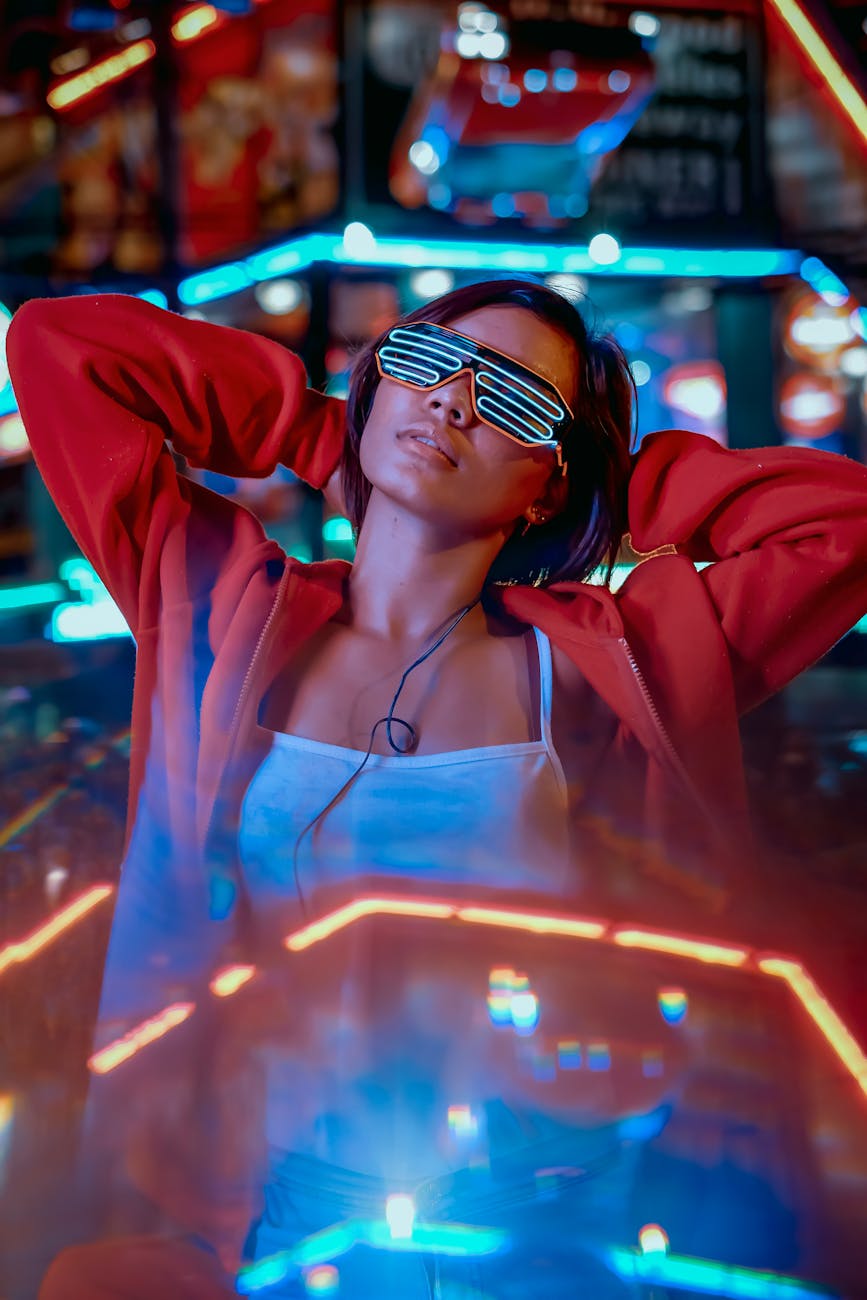 Aviators are
always a popular choice for sunglasses. Aviator-styled sunglasses have a very distinctive design - making them such a staple fashion accessory.
These are a
classic style of eyewear that are always on trend and look good all year round. This versatile style of eyewear is a great allrounder and a perfect addition to
anyone's sunglasses collection,
as
they will work on most face shapes, as well as all genders and all ages.
For those who are looking for more of a stand-out, statement style of eyewear, cat eye sunglasses are a popular choice. T
hese style of glasses come in a variety of different sizes, so they can easily fit to any face shapes. Cat eye sunglasses are quite a sassy and sophisticated style, so if you want to stand out from the crowd, this might be the style for you!
For those who really want to "go all out" with their choice of eyewear, opt for some
colourful futuristic styled frames
. Choosing bold frames will definitely take you out of your comfort zone, so you need all the style and confidence to rock these. This Instagram
style of eyewear is seriously hot right now, and the perfect way to take your basic outfit from 0 to 100!
With the online world becoming increasingly more popular, blue-light style glasses are a must-have accessory for lovers of the internet. These style of glasses are simply d
esigned to protect and ensure our eyes aren't damaged from the blue light found in all of our devices, such as laptops, smartphones and iPads. Not only are these glasses good for your health, with benefits such as
enhancing your focus and productivity and reducing any eye strain, but they can also be a great fashion accessory, as there are so many chic and stylish frames to choose from.
- Tips for choosing your next pair of eyewear sunglasses -
-
Choosing glasses is a lot trickier than people think. You can't always just pick up styles you like as they simply might not suit you. Before you start looking, it's important that you determine what your face shape is, so you can select the right size and style to complement your face.
-
Make sure your chosen sunglasses are comfortable and fit your face properly. By doing this, you'll be more inclined to reach for them on a daily basis and wear them for long periods of times whilst outside.
-
Make sure that your chosen sunglasses block the sun's ultraviolet rays.
Sunglasses are not always an accessory just for summer time. Make sure to protect your eyes all year round - even on those cloudy, sunny days.
This is probably the most important thing to consider when looking at new eyewear and getting your hands on a new pair.
W
hen it comes to eyecare, you can't be too careful so make sure to opt for glasses that offer
100% UV protection to make sure you're getting the best protection. M
aybe opt for bigger frames or
oversized glasses. These eyewear styles will give you much more needed protection and help to minimize the amount of UV rays entering your eyes.
What sunglasses are you loving right now?