6 UK Small Town Holiday Destinations For Your Next Staycation
The UK is filled with an abundance of diverse little towns and pretty villages that are sometimes overlooked by the more popular and tourist focused larger locations. There are plenty of UK destinations with such diversity, rich history, breathtaking landscape and a long list of places to stay, things to see and do, there are plenty of options for all holidaymakers. And even better, booking your hotels and accommodation for the duration of your holiday is even more simple these days. With a few clicks, you can find your perfect accommodation, at the best price, with no hidden costs or fees with online websites such as eBooking. Here are 6
UK small town holiday destinations to consider for your next staycation.
If you're looking at taking a trip to
south-east England, you may want to consider stopping off at
Rye, East Sussex.
From historic charms, local produce to sample, gorgeous outdoor spaces, and plenty of quirky antique stores, you'll simply be spoilt for choice. A few places of interest include, Rye Nature Reserve and Discovery Centre, Camber Sands, Rye Castle and even the local windmill.
Whatever your tastes, Rye has it all.
If you're looking for a small and quiet, typical English seaside town, then Whitstable, Kent is a place to research. Whitstable is your standard coastal location, home to a thriving maritime industry. With its fresh seafood selection and annual oyster festival, Whitstable is a perfect location for all food lovers. For a more historic experience, a trip to Whitstable Castle might be on the cards.
Located within the Peak District, Bakewell, Derbyshire is the perfect, picturesque market town for a day trip, or weekend getaway. If you're looking for something adventurous and outdoors, Bakewell marks the start of the famous, family-friendly, Monsal Trail – a popular cycle and walking track boasting tons of wildlife, geology, industrial, and rail heritage. Plus, you can't visit Bakewell without trying one of the famous Bakewell Puddings. It would be rude not to!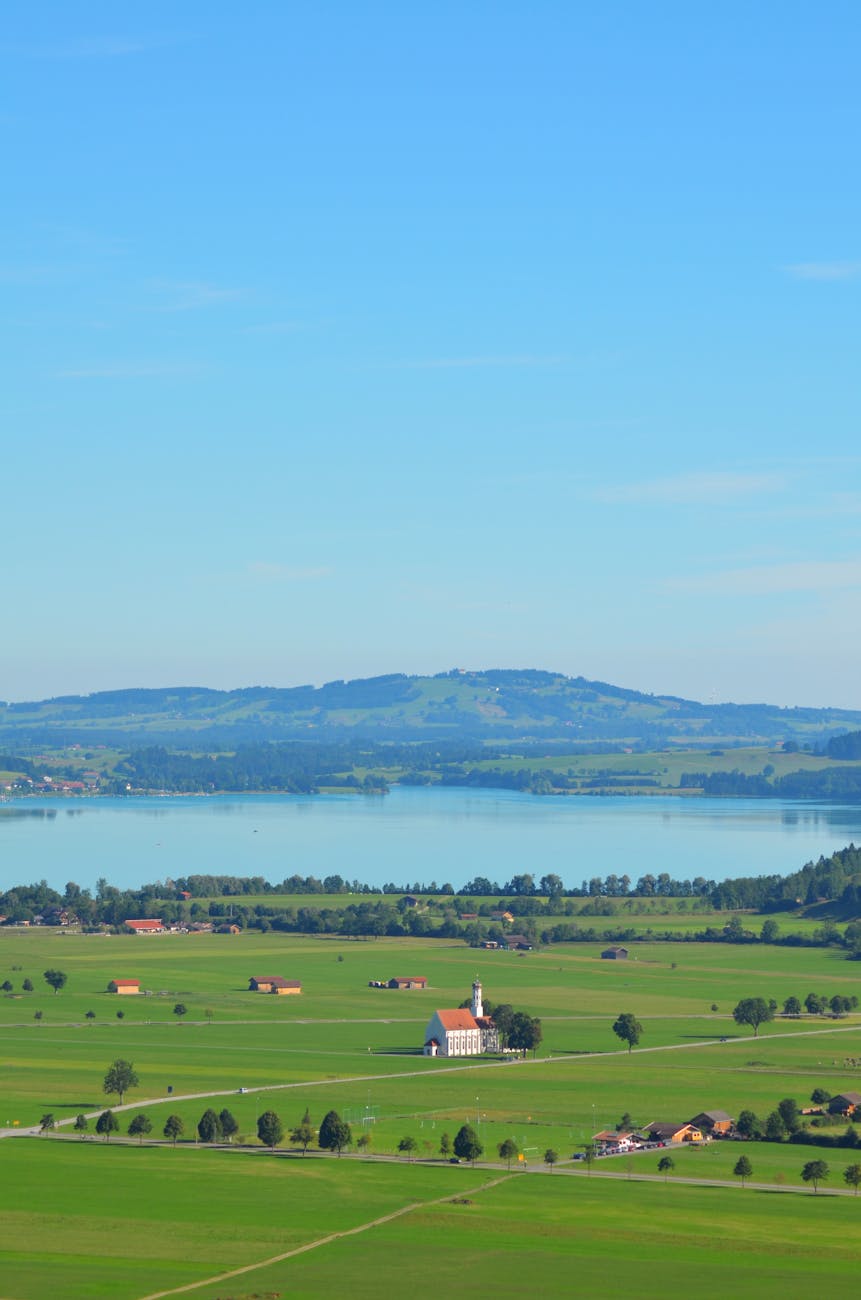 Located in the Cotswolds, Castle Combe, Wiltshire, has previously been known as "one of the prettiest villages" in England, and when you browse online at photographs, you can see exactly why. The village itself boasts so much medieval history, especially within the wool trade – it's like stepping back in time, as the area has barely changed in 500 years, in order to preserve its beauty. You may even recognise Castle Combe as the main backdrop for a number of period television and cinema dramas, as this village is home to a number of listed building.
If you are thinking of visiting Wales anytime soon, maybe for a day trip or a long weekend, this is definitely a location worth visiting! Portmeirion, Wales, is a unique, coastal, tourist village that holds such charm and charisma, it truly feels like you're somewhere located in the Mediterranean. It would absolutely be an Instagram-lover's dream to visit here. With a number of coastal walks, secret coves, stunning beaches and unlimited amount of breathtaking views, if you're a lover of fresh air and exploring nature, Portmeirion is undoubtedly for you!
Finally, if taking a trip to a more-traditional Scottish village is more your idea of a getaway, why not consider Killin, Loch Tay, Scotland. The village makes an excellent base for hikes and walks alongside the mountains, as it's extremely easy to navigate on foot. Killin is located close to the Ben Lawers National Nature Reserve, as well as the Loch Lomond & The Trossachs National Park. So this is a great holiday destination for those who want to have an adventure, as you can enjoy a lovely mix of wildlife spotting, outdoor activities and scenic walking.
Have you any holidays booked in the UK? What destinations have you been looking at visiting?