Find Your Next Signature Fragrance - Vegan and Cruelty-Free Dolma Discovery Set
Whether you're looking for a new everyday fragrance, something for work, or even date night, it can be an extremely tough decision to make when deciding on a new fragrance you want to add to your collection, or if you want to try something completely different to your usual fragrance. If you're someone who struggles with this, Dolma Fragrances might be worth a try, as you can trial all of Dolma's vegan perfumes to find the one that is perfect for you!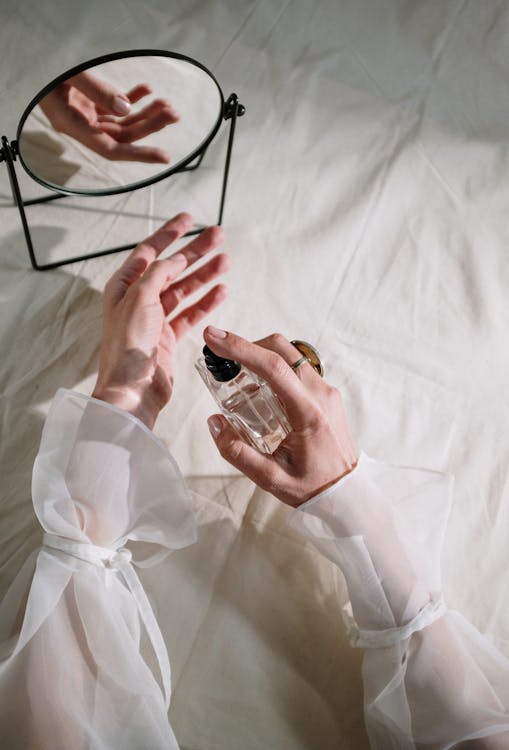 Dolma Discovery Box – is a cruelty-free, vegan
perfume discovery box set that simply includes a selection of 12 women's fragrances that are all completely unique, and perfect for any occasion. The 12 fragrances come in small, travel-sized friendly bottles, making them easy to keep in your handbag or makeup bag for when you're on the go.
Amethyst Mist – a fragrance described as harmonious, calm and light. Featuring notes of warming cedarwood, sandalwood, patchouli and vetiver, with hints of white floral ylang-ylang and heliotrope, topped off with tangy accents of ginger, mandarin, cardamom and clove.
Anahita - fruity, soft and poetic, Anahita is inspired by the Persian Goddess. A fragrance filled with juicy, fruity notes of peach and lemon, with a hint of floral carnation and ylang-ylang, and spicy notes of sandalwood and cypress.
Andromeda – celestial · dreamy · deep.
Andromeda is a green floral perfume that lifts your spirit to the stars. Cyclamen and green crushed leave open up to a heart of jasmine and neroli, with deep shades of amber and vegan musk. Take to the stars with Andromeda.
Calista - fresh · citrusy · flowery.
This beautiful scent opens with fresh notes of bergamot and lemon, revolving around a rich bouquet of jasmine, geranium, and ylang-ylang. It then melts into a sensual trail of sandalwood and Amyris. Resonate with Calista, Greek for most beautiful.
Compassion – warm · heartfelt · beautiful.
Compassion is a perfume that evokes love at it's most pure. Ylang-ylang takes the lead, delicately accented by tones of lemon and ginger. Notes of copaiba, vetiver, and amber finish off this white floral amber perfume.
Cushi B – fruity · spicy · nostalgic.
Cardamom and cinnamon accentuate lively tones of lime and orange that rest on a floral heart of geranium, ylang-ylang and a deep base of patchouli—a floral creation with a twist of spice.
First Rain – earthy · grounding · connected. A strong base of mossy woods transports you deep inside a magical forest scene. Uplifted by the green balsamic notes of galbanum touched with whispers of jasmine, this earthy creation melds mind and nature.
Midnight Velvet – classic · timeless · elegant. An elegant oriental woody scent. Midnight Velvet perfume is the perfect match for your favourite vintage ensemble in deep, rich hues. A sweet and sticky resinous base with saffron and tonka to spice it up.
Light Bloom – effortless · soft · clean. white florals; magnolia, lily of the valley and freesia resting peacefully on a bed of woods. Top notes of sweet orange and orange blossom evoke a quiet simplicity. Light Bloom vegan perfume is effortless and beautiful.
Sarabande - romantic · soft · floral.
The romantic scent of rose with accents of geranium, followed with wood notes of resinous cypress, earthy patchouli and soft amber.
Sun Joy – warm · sensual · fun. A modern, playful fragrance, consisting of a woody base, blended with fresh notes of citrus, palm, rose and freesia. Perfect for a night out with the girls, or on a date night.
Vegamusk -
simple · minimal · beautiful.
Conveying a white hue, this fragrance opens on soft notes of jasmine and lily enriched with nuances of sandalwood on a bed of honey and musks cocktail.
Dolma Fragrances offers 100% vegan, cruelty-free fragrances for men and women. Our perfumes and colognes contain no parabens, palm oil or phthalates.
All ingredients are sourced sustainably and ethically. Dolmas fragrances are held to high safety regulations to make sure they are not only safe for animals and the environment, but you too.
Overall, I was very happy with the Dolma Discovery Set, and think it's a great set for someone wanting to try something new. There was such a wide range of scents to try, from sweet, to fruity, to woody and floral. It has something for everyone, and any occasion that you will require a fragrance to complete your look.
What fragrance from the Dolma Discovery set would be your favourite?