7 Best Remedies for Spotty Skin
AD| Beauty is in clear, healthy, and glowing skin. Clear and healthy skin is a reflection of your overall health and wellness. Beautiful skin needs exceptional skincare. Start your day with a healthy skincare routine to enhance the glow and natural beauty of your skin.
You feel embarrassed if you have skin with flaws or spotty skin. Occasional pimples, blemishes, adult acne, and hormonal acne are pretty stressful. Flawless skin doesn't happen overnight, and it requires effort and commitment. Plan a skincare regime and stay committed to following it regularly.
If you have spotty skin, don't stress yourself. Instead, try a few remedies that can help you achieve glowing skin.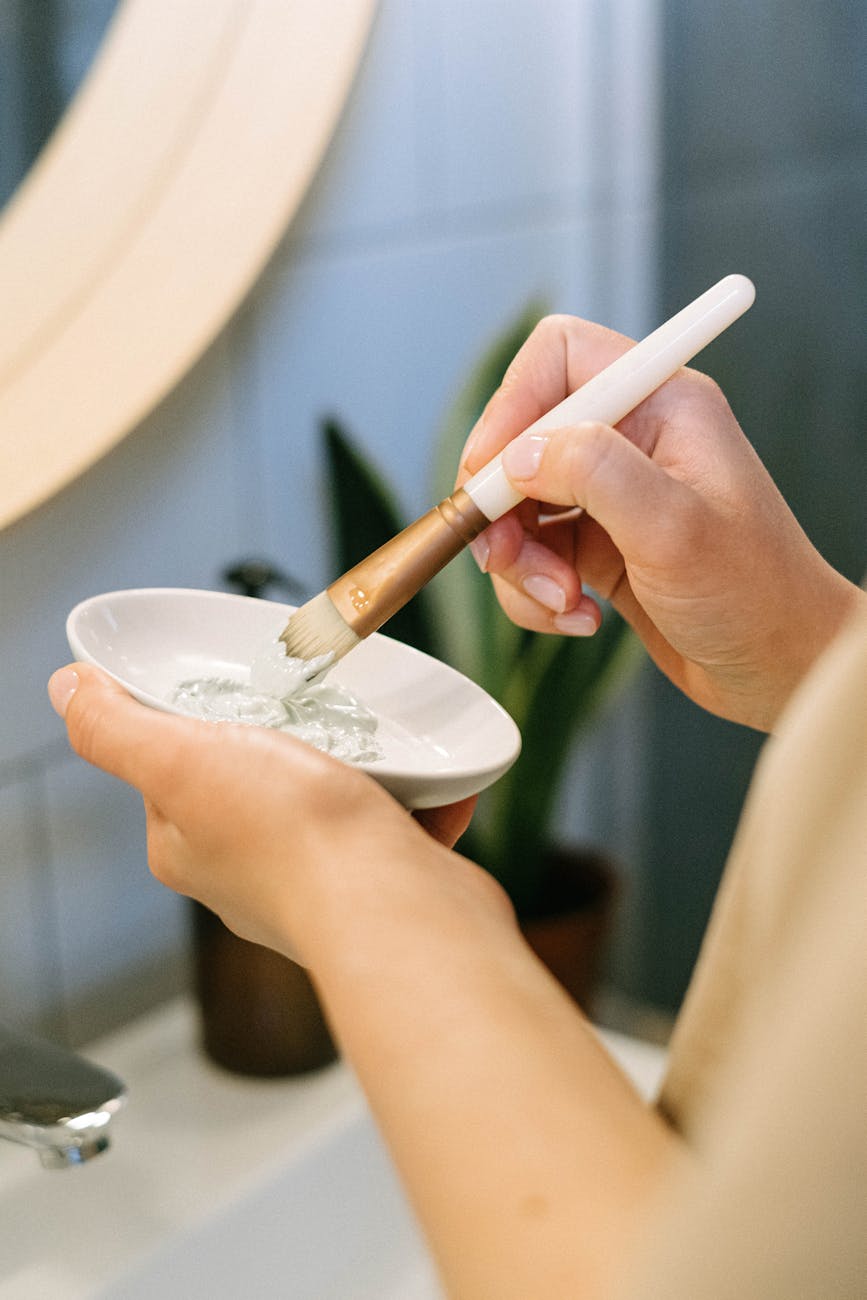 1. Oats, Lemon, and Honey
It is vital that even before you try any remedies, you follow a strict hygiene regimen. You should act like a germaphobe and keep your skin clean to avoid any infections.
The natural properties of oats make it a great skincare product. It treats blemishes, skin spots, exfoliates the skin, and is a natural oil absorber. Lemon contains vitamin C and citric acid and has natural antibacterial properties. Honey contains antioxidants and acts as a mediator that binds oats and lemon. As a result, it creates the best anti-inflammatory exfoliating skin brightening mask.
Take a handful of oats in a bowl and add a half teaspoon of honey. Add a few drops of lemon to the paste of oats and honey. Blend all three ingredients well and apply the mixture to your face. Rub the oats gently on your face, move your fingers in a circular motion as if exfoliating. Areas having dark spots and blackheads need more work. Let the mixture on your face for 15 minutes. Then wash off with warm water.
2. Tea Tree Oil, Honey, and Yogurt
Tea tree oil contains natural antibacterial and anti-inflammatory properties. It is very effective against dark spots and acne. A combination of tea tree oil, yoghurt, and honey do wonders. Take a teaspoon of honey and a teaspoon of yoghurt in a bowl. Mix 5-7 drops of tea tree oil to the mixture of honey and yoghurt. Apply this mixture all over the dark spots on your face and let it rest there for 15-20 minutes. Then, wash your face with lukewarm water.
3. Baking Soda and Lemons
Baking soda is effective against dark spots on your face and body. It works to dry the excess sebum from the skin and lightens the dark spots till they disappear. Mix a teaspoon of baking soda in a little water. Apply this mixture to areas having dark spots and leave it for 15 minutes. Then, wash your face or other body parts with lukewarm water.
In addition, you can also add a few drops of lemon into the mixture of baking soda and water. It will become an exfoliating scrub. Rub this mixture gently onto the dark spots in a circular motion. This way, it removes the dead skin cells leaving your skin clear and spot-free.
4. Turmeric and Olive Oil
Turmeric has natural anti-inflammatory properties. It is best to bring out the natural glow and evens your skin tone. Olive oil helps to moisturise the skin. Take a pinch of turmeric in a bowl and add one teaspoon of olive oil to it. Apply this on your face and leave it for 10-15 minutes. Wash with lukewarm water. You will notice the dark spots have become lighter.
5. Jojoba Oil
Jojoba oil is naturally extracted from the seeds of the jojoba shrub. Jojoba oil is a natural waxy substance. This waxy substance heals wounds, acne lesions and repairs damaged skin. The compounds in the jojoba oil reduce swelling around pimples, redness, whiteheads, and inflamed lesions. Take half a teaspoon of jojoba oil in a teaspoon of Aloe Vera gel, cream, or clay mask. Apply this on your face gently and leave it for 15 minutes. Then, wash your face with lukewarm water. You can also take few drops of jojoba oil on a cotton pad and rub it gently on acne spots.
6. Yoghurt
Yoghurt is one of the natural products for skincare. It contains probiotics, vitamin A, and vitamin D that are useful for skin regeneration. Yoghurt targets pimples and acne spots and moisturises your skin as well. Don't go for flavoured yoghurt, rather a plain natural yoghurt. Take a little quantity of yoghurt and apply it to your pimples or acne spots. Leave it there for 30 minutes, and then wash your face with lukewarm water. See the wonder it does by drying out your pimple and soothing the oily skin.
7. Witch Hazel
Witch hazel is a plant extract and acts as an astringent. It reduces acne inflammation, clears pores, and targets excess oil. Witch hazel is an excellent treatment for spotty skin. You can also pair it with other acne fighters. Raw witch hazel can be applied like a toner to your face. Pour drops of witch hazel on a cotton pad until it gets moist. Gently tap this cotton pad on your face. It will cleanse and brighten your skin. For spotty skin, apply witch hazel directly on your acne spots and let it rest for 10 minutes. Then, wash your face with lukewarm water and notice the wonder it does.