Cosy Winter Home Room Decorating Tips and Ideas
AD| When winter winds pound your home, you know the time has come to add some cheer and cosiness to spruce up the interiors. This seasonal change reflects in every room and alters the way they usually look. To make your private burrow visually appealing, try out these basic cosmetic improvements, that will keep you warm and snuggled up, till well after Santa has bid goodbye.
The living room is the best place to relax on the sofa with a good book in winter, and is normally a place you spend a lot of time in. Since comfort and warmth is the priority, pile up your sofa with cushions and blankets or add a stylish throw. Roll out a
carpet
to keep your feet warm with a rug that matches the colour scheme of the living room. To avoid a running noise, put on some socks and strut around in total comfort. Depending on the size of your living space, it may be easier and quicker to install carpet tiles. Online stores such as
www.carpettilewholesale.co.uk
are a good option as they offer a variety of carpet tile styles in a variety of colours, at an affordable price, perfect for any home's colour theme.
Update the bedroom
If you want your bedroom to replicate the vibe of a luxury hotel, give it a quick upgrade by layering it with throws and pillows. Curtains, throws along with velvet pillows, will not only add a touch of luxury to any room but will convert it into a place of cosy refuge till the temperature starts to rise again. Moreover, these simple accents can be easily removed whenever necessary.
Infuse cheery colours
A splash of colour can instantly change stark and cold spaces into a cheerful environment. Add a few bold designed pillows or a bright throw to get rid of the winter blues and glam up the room. If you mix the right warm terracotta and cool grey tones, the shades can last you well up to spring. The best part is that they are hardly a major investment.
Don't forget the kitchen
Winter months take their toll on the
kitchen
, so it is important to give a little makeover to this place as well to give it a new look. You can add a patterned shade to your kitchen windows, to make it look bright and cheery for many days. You can even stitch your own curtains by purchasing the fabric and colour of your choice and hang it from the rods using clip-style curtain rings.
Curtains help insulate a room by preventing the loss of warm air, and in turn beat the cold. Thermal curtains are not only aesthetically pleasing, they also provide the utmost privacy as they are made of thick materials. Select the style that complements your room the most, and determine the correct length to increase the look of your windows.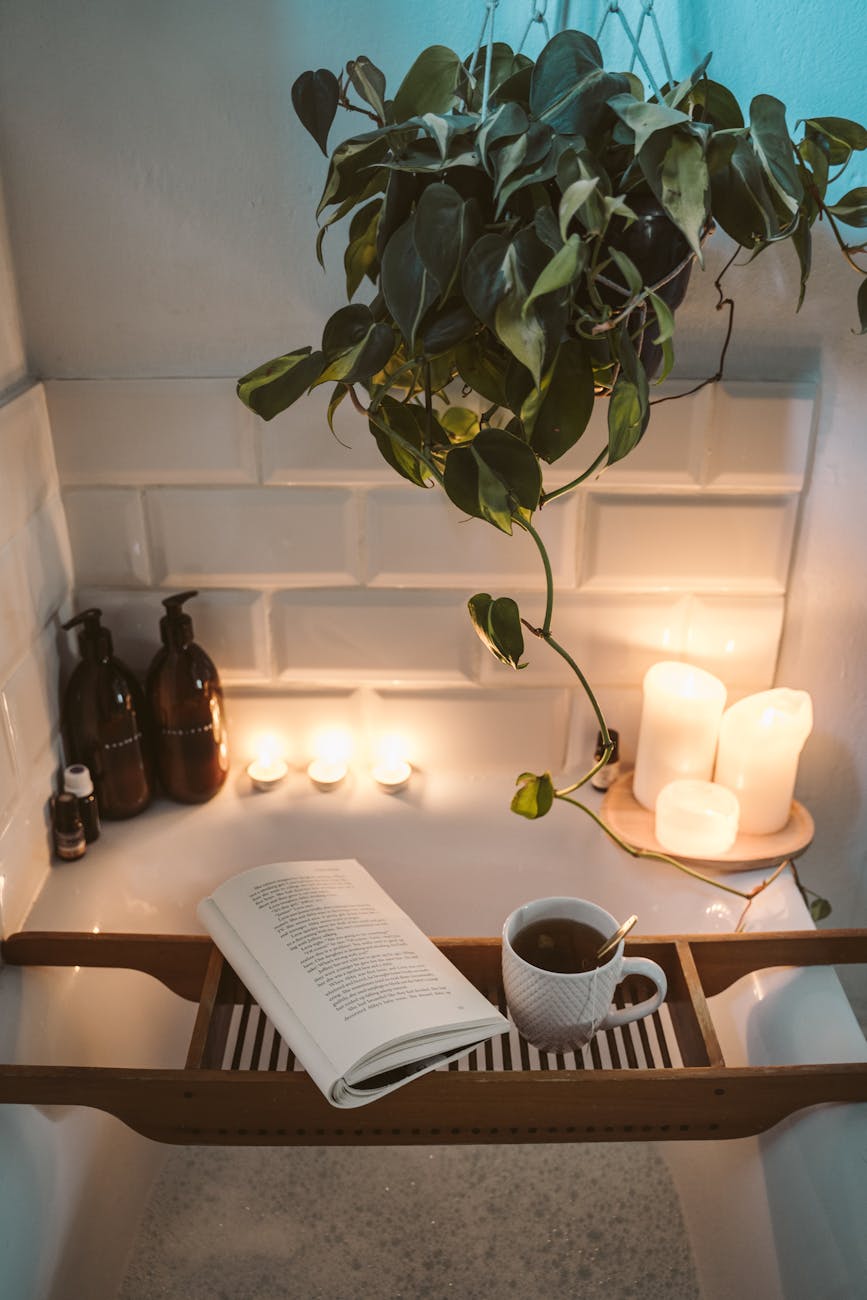 After returning home exposed to freezing temperatures and hostile winds, it is the time to
treat yourself
to the luxury of a steaming hot bath. Turn your bathroom into a spa by putting on the stereo, light scented candles, add a few drops of your favourite aroma to the foam and enjoy a steamy downpour in the backdrop of a printed shower curtain. When you finish, wrap yourself in a soft, fluffy towel featuring your favourite print.
How do you get some freshness into your home with all windows closed, and the outside world is like a part of the North Pole? Exotic plants will purify the air and add a touch of greenery into your interiors and allow you to drift to sleep dreaming of warmer climes. Try adding plants like lavender, eucalyptus or jasmine to infuse a nice aroma into the surroundings.
What features would your cosy winter home have? Do you have any other tips?