6 Affordable Ways To Refresh and Restyle The Bedroom for Mother's Day
AD| With Mother's Day just around the corner, instead of purchasing any gifts, why not opt for refreshing and restyling your Mother's bedroom to create something special?
Bedrooms can be such easy rooms to update quickly and affordably.
Whatever their preferred home decor and interior style, the bedroom ultimately needs to be a calming and soothing setting, closed off from the busy outside world, for you to be able to relax and recharge after a long day. Decorating the bedroom doesn't have to be expensive or time-consuming, as there are a number of quick and easy options to help you give the ultimate cosy and refreshing atmosphere. Here are 6
affordable ways to refresh and restyle the bedroom for Mother's Day.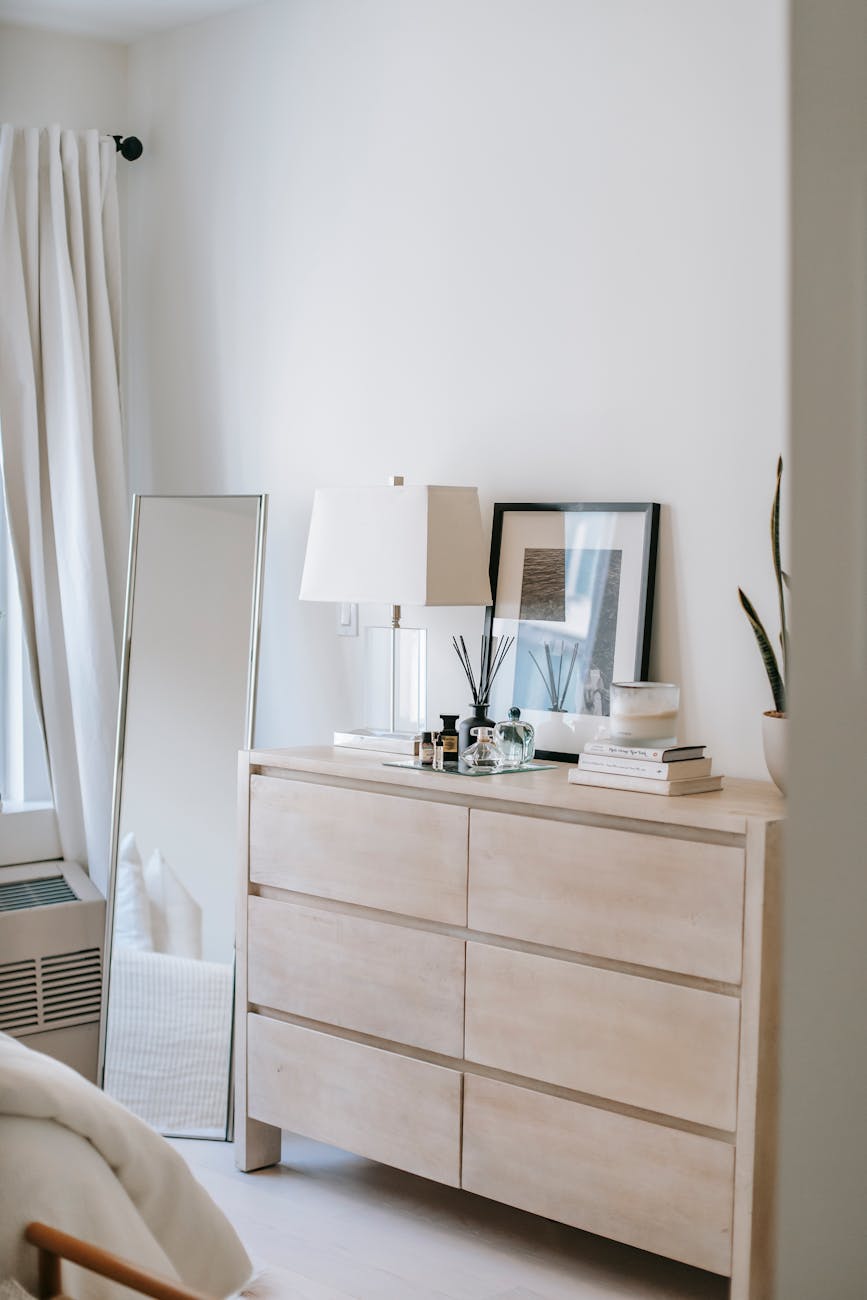 New Paint Colour
Paint is typically one of the most affordable ways to give your Mother's bedroom a whole new look for Mother's Day. By simply
giving the bedroom walls a fresh coat of paint can instantly make it feel fresher, brighter and cleaner. Depending on your timescale, you can choose to completely give the entire room a refresh, or just touch up a feature wall in your Mother's favourite colour to make a bold statement.
Flowers and Greenery
Is it really Mother's Day if you don't pick up some flowers or plants as a gift? Springtime is the perfect opportunity to pick up some flowers, as at this time of year they are so vibrant and colourful, they are bound to put a smile on anyone's face. Adding
plants to the bedroom will not only help add some colour, but they will also make a focal point. Whether you pick a beautiful fresh bunch of flowers to display on the bedside table, or any piece of greenery to place on the windowsill, it's bound to make a statement.
For the ultimate bedroom makeover for Mother's Day, why not opt for some new bedding options to make a cosy, comforting and luxurious statement in the bedroom. Whether you want to purchase a new mattress, duvet, blankets or throws, there are so many options to choose from depending on the bed size you have installed at home. Adding new bedding and accessories to the bedroom can completely change the vibe of the bedroom, and is a really simple way to change up the atmosphere.
Wall art, prints, posters and framed photographs are a really special way of injecting some happiness, personality, and colour into the bedroom space. Wall art and photographs are such a special, sentimental gift that can really help relive old memories from the past.
Home Fragrances and Candles
There are so many benefits to using home fragrances in your personal space, you'd be amazed, and the use of candles is the
perfect way to create a welcoming and calm atmosphere in the bedroom. Home fragrance options such as reed diffusers are a great option to consider as they are low-cost, long-lasting and typically come in such a variety of scents, there will definitely be something for everyone. For me, I would probably opt for either a calming/relaxing spa-like scent, something sweet and warming, or even a fresh and fruity fragrance to help fill the bedroom with a strong aroma.
When it comes to candles, again, there are so many options. Candles are a long-lasting option when it comes to filling the room with scent, as they typically burn for numerous hours. As well as smelling great, many candles can be used as decorative accessories in the bedroom, making them a great 2 in 1 gift for Mother's Day.
The use of lighting in the bedroom is an easy way to help create a calming and relaxing ambiance. A really affordable way of incorporating soft, subtle lighting in the bedroom is an option for some fairy lights.
LED fairy lights are a great option as they do not produce increased heat, they are cool to the touch, and are extremely eco-friendly, so there are simply no risks with using, and they are completely safe to have in the bedroom.
What other ways can you refresh and restyle the bedroom for Mother's Day? What are your affordable home decor ideas?