8 Ways To Entertain Your Wedding Guests
GUEST POST | Every bride wants her wedding to be an event to remember for her, her partner, their friends, and family as well. The best way to achieve this is to ensure your guests do not get bored during the day. You should stick to the schedule to make sure that everything flows smoothly. Then, you should also carefully plan out entertainment for everyone involved.
You can do so by planning out games or letting guests get to know each other over fun trivia while waiting for lunch. You can also prepare some stations with entertainment where they can come throughout the day. Our list of wedding entertainment ideas will help you ensure that your wedding will be one to remember. Like this, you and your guests will love to keep returning to the day in their memories.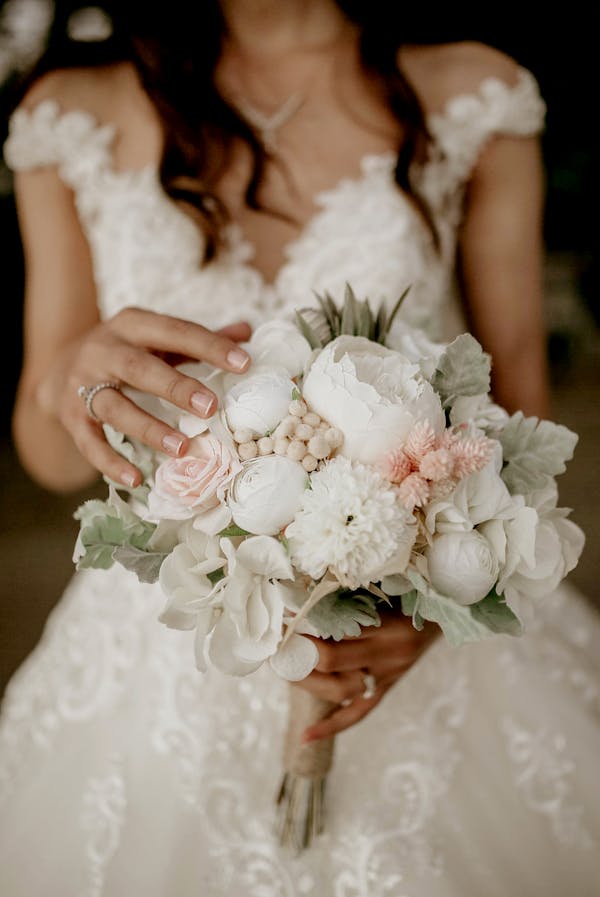 Let Magician Enchant Your Wedding Guests
Bringing magic to your wedding day does not need to be difficult, and you can take it quite literally. Everyone loves to see magic tricks, and if you do your initial research well enough, it can be a success. Websites such as Wedding Supermarket can guide you through picking the right magician for your wedding and other wedding entertainment ideas.
If you have a generous budget and are willing to pay £750 and more, you can hire experienced magicians who know well what they are doing. You will get a professional who knows how to entertain crowds and wow them with magical tricks. This way, the entertainer will give your reception and guests more energy.
Dance The Night Away In The Company Of A Live Band
Picking the right music for your wedding day is a crucial step in any wedding planning. The music that plays at the reception can make or break the atmosphere of the whole day. Hence, you should take your time to pick a good band that will make your wedding guests move to the dance floor.
The band should have a quality sound system, and with a playlist that is well-thought-out, you and your guests will be more than happy to dance the night away. If you take enough time and do your research carefully, you will be able to find a talented band that will be the best fit for your special day.
Make The Night Other-Worldly With Fireworks
Fireworks are one of the more expensive forms of wedding entertainment. However, depending on the season and location, it might be the right thing to make the night more magical. It will brighten up the night and make you feel like you are in a fairy tale.
During the fireworks, you can enjoy the surprise on the faces of your guests. On top of that, you can get some beautiful photos out of the wedding day. The lighting will look different, and the atmosphere of the photos will be unlike other pictures you will have from the special day.
Let Your Guests Have Fun With A Photo Booth
Having a photo booth at the reception allows your guests to take away from your wedding something to remember the day by. Maybe, they made new friends there or spent special moments with people they already know. The photo booth allows your guests to have fun and play around with props.
You can create your photo booth and make your own props. However, you can also hire professionals and, ultimately, the price difference will not be so big. If you hire professionals, you will also be able to have more quality photos that will make your guests remember the day for a lifetime.
Give Your Guests Disposable Cameras And See The Day Through Their Eyes
Placing a disposable camera on each table can be a fun alternative to a photo boot. This way, your guests will be able to be in as many photos as they would like to. Your guests will also have fun trying to be behind the camera and taking pictures of the day the way they see it.
After the wedding, you can have all the pictures developed. Like this, you will be able to look back at the day from a different perspective. Perhaps you will even see some moments you do not remember or have not witnessed yourself. On top of that, disposable cameras are not expensive and will not make a big dent in your wedding budget.
Let Your Guests Bond Over Board Games
Including board games at your reception could be one of the icebreaker activities. This way, guests that are sitting at the same table can warm up to each other. Your guests might get a bit competitive; however, it might lead to funny conversations and new friendships.
Try to put a deck of cards, dominoes or Yahtzee on each table, and you are in for successful wedding entertainment. You might be surprised how much your guests will enjoy these games. It will also make waiting for lunch more bearable, and your guests will be able to get to know each other better.
Make Your Guests Break Ice With Wedding Trivia
Wedding trivia is another way of bringing your guests closer together. Include games that will allow them to get to know each other and break the ice. You can also include some trivia where your guests can compete who knows the bride and the groom the best.
Such games can lead to funny conversations and many embarrassing stories. This way, your guests will be able to laugh together and bond over things they have in common. Such an experience will make the day even more memorable for your guests, and perhaps they will meet new friends for life. After all, humour always brings people together.
Hire An Extra Entertainment For Children
If your wedding is children-friendly, then you must think about how you will entertain them. Most children will not manage to sit in peace for longer periods of time and will want to run around. And when they get bored, they can get fussy and do not enjoy themselves at all.
Hiring a professional will keep the children entertained. They will be able to play various games, and the wedding will be more enjoyable for them. If you do not want to hire anyone, you can bring in colouring books and organise some activities that will keep them involved. And when children are busy, their parents will not need to worry and will be able to enjoy the wedding day more.
What other entertainment ideas would you recommend for weddings?